Many Windows 10 users complain that Microsoft Family features pop up on their devices even when they are not a member of the group. Don't worry. This post of MiniTool illustrates how to disable Microsoft Family features.
Microsoft Family Features Pop Up
Microsoft Family features are developed by Microsoft to keep the children connected with their parents. This program enables the kids to learn and explore more knowledge when staying online. It can be used on Windows 10 computers, Android as well as iOS smartphones. However, many Windows 10 users report that Microsoft Family features pop up again and again when launching the application. This error message keeps asking users to sign in to their Microsoft account.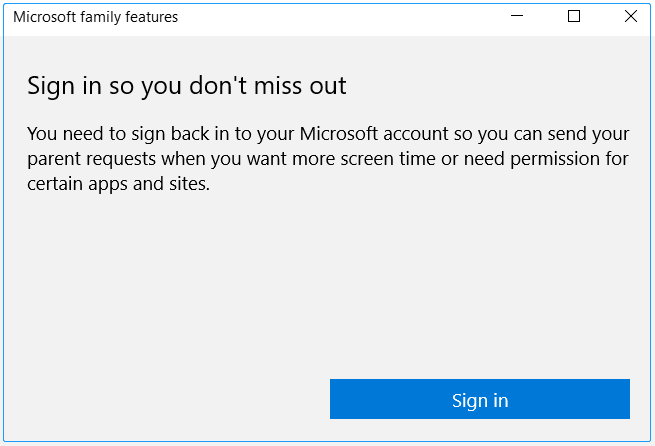 Why do Microsoft Family features pop up? This error could be caused a malware posing as Microsoft. So, we recommend you run a virus scan to check if there are any suspicious files. If you are not a member of the child's account, then this issue can be triggered by a bug from Microsoft's end. If this error just blocks a particular application, then the parent account may block the application.
How to Disable Microsoft Family Features
It is annoying that the error message keeps popping up even if you are not a part of the Microsoft Family. To help you fix the issue, we summarize 3 ways to disable Microsoft Family features. Let's start trying.
Way 1. Change Your Birthdate
If you recently move into adulthood, you need to change your birthdate if you encounter the error message. Here's how:
Step 1. Click here to open the Microsoft account login page and sign in to your Microsoft account.
Step 2. Once signed in, click on your Info profile at the top right corner and select My Microsoft account.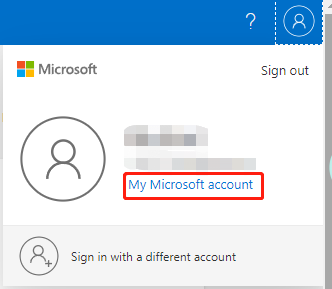 Step 3. Go to the Your info tab from the top menu, and then click on Edit profile info in the Profile info section.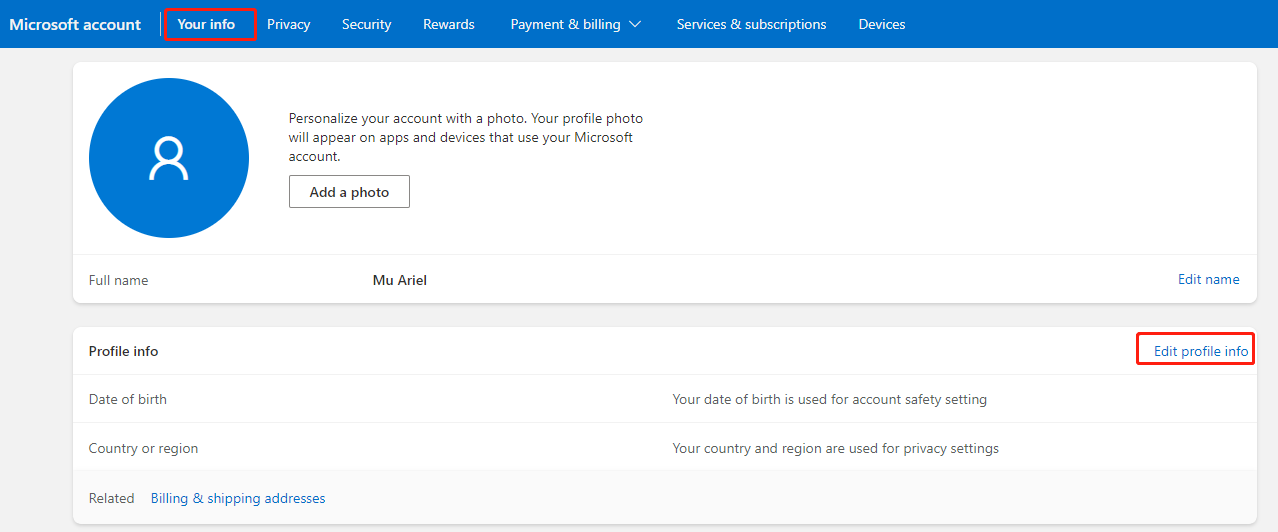 Step 4. Enter your account password and verify your Microsoft account by following the on-screen prompts. After that, you will open the Personal info settings window, and change your birthdate from here. Then click on Save.
Note: If the Birthdate changing window didn't appear in your case, then it indicates that your age is set to under 13. So, you can't change your birthdate before you leave the family group.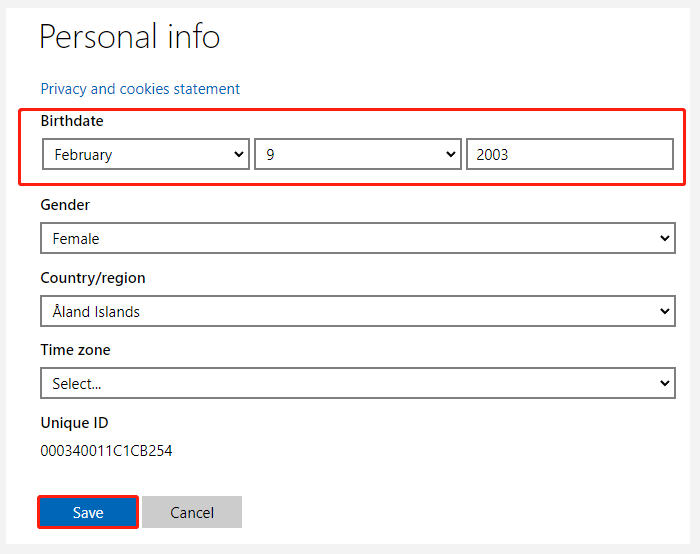 Step 5. Now, you will be asked to verify your birth date. Once verified, you can restart your computer and see if you disable Microsoft Family features.
Way 2. Unlink the Child Account from the Microsoft Family Features
If you are using a child account, you need to ask the adult member to leave your account from the family group. Here's how to how to turn off Microsoft Family features for adult members:
Step 1. Sign in to your Microsoft account again.
Step 2. Find your profile under the child's account and click on More Options and select Remove from family group from the drop-down menu.
Step 3. Click on Remove if you have confirmed to remove the account.
Now, you can go back to your Microsoft account and restart your PC to make the change take effect.
Way 3. Leave the Microsoft Family and Reset
How to stop Microsoft Family features pop up? If the above 2 methods don't apply to you, you may consider leaving your Microsoft family and resetting it.
Note: If you want to preserve the information or associated accounts like Microsoft Office and OneDrive storage, make sure you use the same account after a reset.
Step 1. Sign in to your Microsoft account again.
Step 2. Remove all associated child accounts by following the above method.
Step 3. Remove all the adult accounts listed below your account. To do so, click on the Remove from family group link and confirm it.
Step 4. Click on Leave family group next to the Manage permissions section. If you are the last account, it will reset the Microsoft family features.