Summary :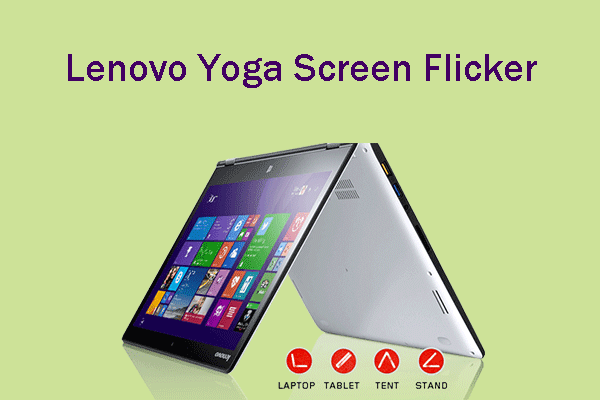 Are you using Lenovo Yoga? Are you facing Lenovo Yoga screen flicker issue? This issue may be caused by software or hardware. In this post, MiniTool Partition Wizard offers you 6 ways to fix this issue.
Lenovo Yoga Screen Flicker
Lenovo Yoga is a famous line of consumer-oriented laptop computers and tablets designed, developed and marketed by Lenovo. This series of laptops use hinged screens, making them able to assume multiple form factors. The notebook mode, standing mode, tablet mode and tent mode are the four classic use modes of the YOGA series.
Lenovo Yoga laptops are very popular and many people would like to buy them. However, some people report that they have encountered Lenovo Yoga screen flicker issue.
Please help a Lenovo victim here. I have been using the laptop for a month and then the screen started flashing like crazy to the point of unusable. Right now the screen starts flickering basically within 5 mins of use. Only after this issue had surfaced then I searched the internet, only to have realized Lenovo Yoga laptops are well known to have this issue. Can somebody help me?

forums.tomsguide.com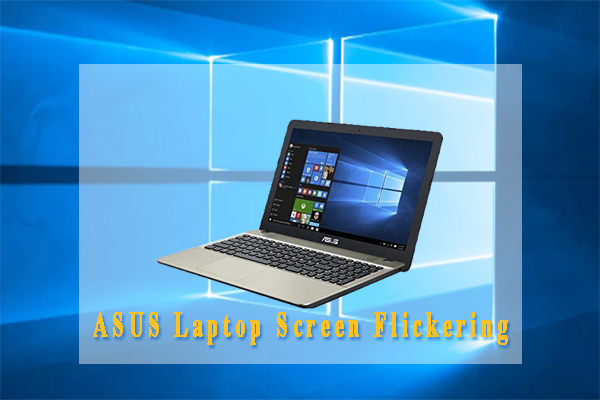 Have you come across ASUS laptop screen flickering? A lot of Windows users are troubled by it. Don't worry. This post shares you with several effective fixes.
How to Fix Lenovo Yoga Screen Flicker Issue?
Have you also encountered this issue? If so, you can try the following methods to solve this problem.
Fix 1. Change Display Settings
Press Windows key + I to open Settings window.
Go to System > Display.
Make sure Change brightness automatically when lighting changes option is disabled.
Fix 2. Change Intel Graphics Control Panel
This method may only be useful to some Lenovo Yoga models like Yoga 2 Pro, Yoga 720, etc. Here is the guide:
Open Control Panel.
View it by small icons.
Click Intel Graphics Control Panel.
Click the Power section (if you can't find this section, it means that you can't use this method).
Go to Power Usage and then disable Display power saving technology.
Fix 3. Update the Graphics Driver
This method is offered by Microsoft. It recommends users to try rolling back, updating, or reinstalling the graphics driver. Here is the guide:
Press Windows key + X and then choose Device Manager from the context menu.
Expand Display adapters, right-click the graphics driver, and choose Properties.
Skip to Driver tab and choose Update Driver, Roll Back Driver, or Uninstall Device according to your needs.
Follow the on-screen wizard to complete the process. If you choose to uninstall driver, please restart the PC later.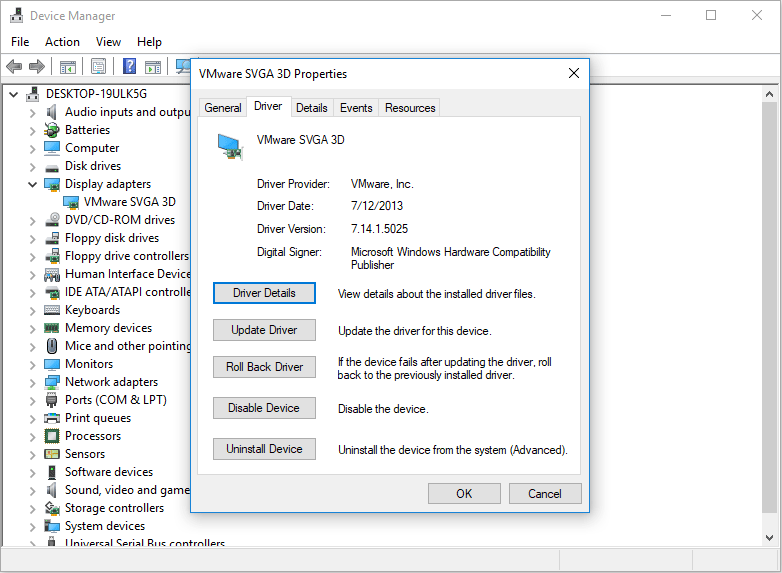 How to Fix Screen Flickering Windows 10? Try the 2 Methods
Fix 4. Uninstall Incompatible Software
This method is also recommended by Microsoft. If the Lenovo Yoga screen flicker issue occurs after you installed a certain program. This issue may be caused by this incompatible software and you can try uninstalling it.
Fix 5. Update BIOS
If the Lenovo Yoga screen flicker issue occurs even on the login window, you can try this method. For detailed BIOS update steps, you can refer to this post: How to Update BIOS Windows 10 | How to Check BIOS Version.
Fix 6. Fix Cable Issue
If the above methods don't work for you, you should consider the Lenovo Yoga screen flicker issue is caused by hardware issue. Many people report that this issue is caused by a cable which is pinched under the hinge of the Lenovo Yoga. You should disassemble the PC and pull out the cable.
But please note that this method is also temporary. As you use the PC, the cable will be pinched under the hinge again and then the Lenovo Yoga screen flicker issue occurs again. Some people think this issue is a defect of PC design and Lenovo should be responsible for it.
If you search this issue online, you may find an institute named CSK&D is investigating a potential class action related with reports that Lenovo Yoga 730 laptops, among other possible models, have screen flicker issues.