Don't panic if you find a process named IType.exe running on your computer. It is a service provided by Microsoft and it should be safe. But it is also possible that the malware is pretending to be IType.exe. How to identify the true IType.exe? How to disable the service if you don't need it anymore? You can get the answers in this post provided by MiniTool Partition Wizard.
What Is IType.exe?
You might find that a process named IType.exe is running if you open Task Manager. What is IType.exe? Actually, IType.exe is a service related to Microsoft IntelliType, the brand driver for Microsoft's series of computer keyboards.
Microsoft IntelliType is released for both Mac OS X and Windows, but it no longer installs on version 10.15 of Mac OS. The driver software allows users customize unique features for the keyboards and bind different keys which can open a program file or web page, and perform specific commands. It also includes some advanced features like managing zoom slider performance.
Therefore, IType.exe is a legitimate Windows process and it won't do harm to your computer. However, in some cases, the malware might camouflage itself as IType.exe on your PC. If there is something not normal and you are worried about IType.exe, you should check the IType.exe process on your PC.
The real IType.exe should locate in C:Program FilesMicrosoft IntelliType Pro. You can open Task Manager by pressing Ctrl + Shift + Esc. Then right-click the IType.exe process and select Open file location to check if it is in the correct location. You can also right-click it and select Properties to check the location and file size.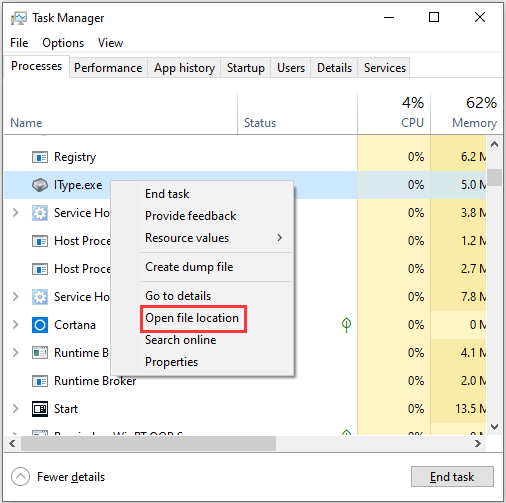 How to Delete or Disable IType.exe?
Generally, you can disable IType.exe if you want, as it is not a system process and disabling it won't affect your operating system. However, the software which requires the service might not run properly after disabling it.
To disable IType.exe from running at startup, you can:
Step 1: Open Task Manager.
Step 2: Switch to Startup tab. Then right click IType.exe and select Disable.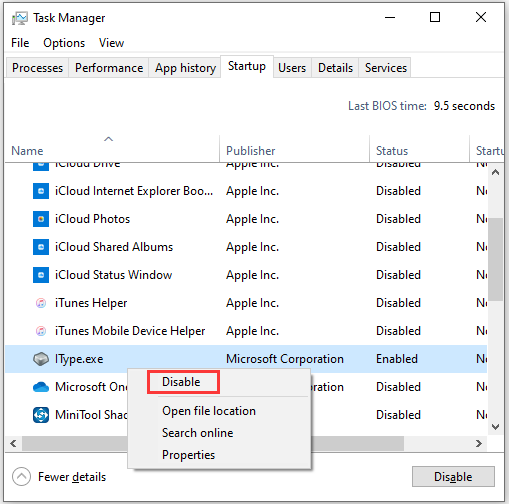 After that, please restart your computer and the target service should be disabled from startup successfully.
If you want to delete IType.exe service, you need to remove the Microsoft IntelliType application from your PC. You can follow the steps below to uninstall the application.
Step 1: Press Win + S to open Search utility. Then search for Control Panel.
Step 2: After opening Control Panel, click View by: Category from the upper right corner. Then click Uninstall a program.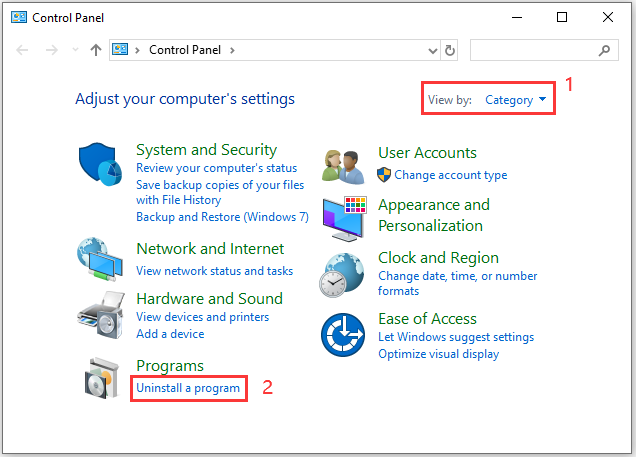 Step 3: When you get the Programs and Features window, locate your Microsoft IntelliType application and right-click it. Then select Uninstall and follow the pop-up instructions to finish the process.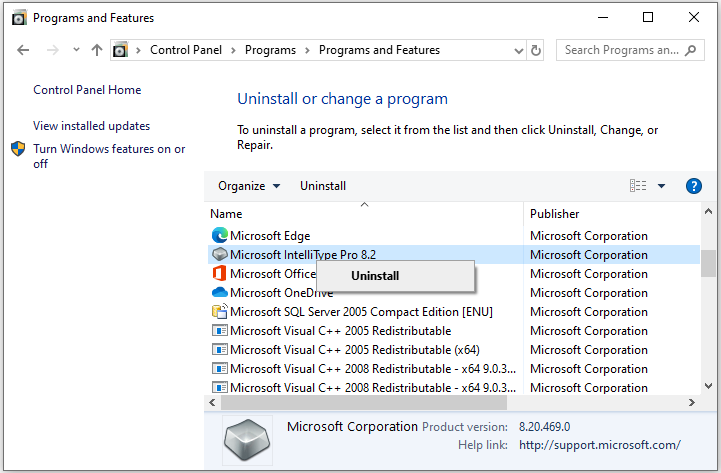 Here is a brief introduction about IType.exe. If you are wondering what IType.exe is or looking for a way to disable or remove it, you can get the solution in this post. Hope it is helpful for you.