About Code Vein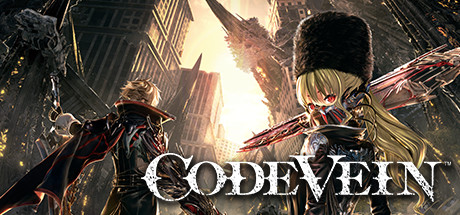 Code Vein is an action role-playing game developed and published by Bandai Namco Entertainment. This game is set in a post-apocalyptic dystopian environment and played from a third-person perspective. 
Its gameplay was inspired by the Dark Souls series of games, and the animation was inspired by God Eater 3. So, the game follows the same worldview as the God Eater series. It focuses on a group of vampires as they try to cure their affliction.
The players will play as an undead "revenant" who feeds on blood in a wild wake up in a ruined city, and the aim of the game is to save the world. 
Since Code Vein was released for PlayStation 4, Xbox One, and Microsoft Windows on September 27, 2019, it has sold over two million copies in two years. It is popular around the world. 
However, many people like to play games with their friends. So, they may be curious about the question, "Is Code Vein cross platform?" or "Is Code Vein crossplay?" I will give you the answer below.
Is Code Vein Cross Platform or Crossplay?
No, Code Vein isn't a cross-platform game. Because cross-platform is a feature that enables you to play with your friends no matter what platform you are using to play the game and if you are all on the same version. 
The developer of this game, Bandai Namco Studios, has not enabled the cross-play feature for this game. So, Code Vein can't crossplay. That means two players playing the Code Vein game on two different gaming platforms cannot play the game together. 
So, although the game is available on PlayStation, Xbox, and Windows PC, if you have Code Vein on PC, you are unable to play the game with your friend who has Code Vein on PS5. 
Meanwhile, you are also unable to play Code Vein with your friend who has Code Vein on Xbox One. If you want to play Code Vein with your friends, you must switch to the same operating system.
Further Reading:
Is Code Vein Cross Progression? 
The new generation of consoles is now available. Because of the backward compatibility, we can enjoy Code Vein on the new hardware. So, Code Vein is also playable on the PS5 and Xbox Series S/X. 
But something else bad is that Code Vein does not have cross progression either. So, if you upgrade your console to a new generation, like the PS5 and Xbox Series S/X, you will lose all your progress and need to play it from the start.
Bottom Line
From this post, you can know the answer of these questions "is Code Vein cross platform?" and "Is Code Vein crossplay?" successfully.
Code Vein isn't a cross platform game. It also has no crossplay, no cross-progression, and not even cross-generation crossplay. So, you can only play it with your friends on the same platforms.
In conclusion, if you play Code Vein on PS4, you can only play with your friends on PS4 and can't with the friends who are on PC.
If you are interested in MiniTool Partition Wizard and want to know more about it, you can visit MiniTool Partition Wizard's official website by clicking the hyperlink. MiniTool Partition Wizard is an all-in-one partition manager and can be used for data recovery and disk diagnosis.