Summary :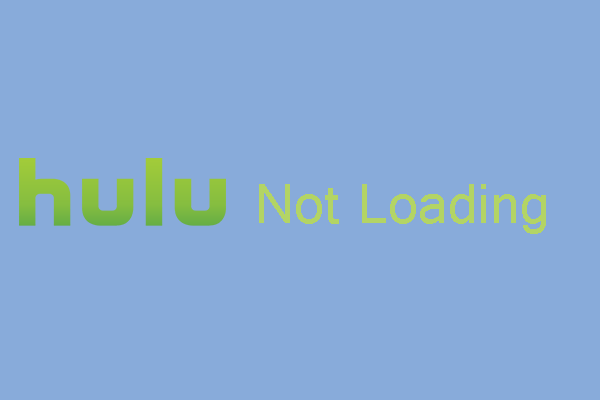 Hulu won't load on your PC? Hulu not loading issue is very annoying. If you want to know how to solve the problem, you can read this post, in which MiniTool Partition Wizard offers you 4 solutions.
Quick Navigation :
Hulu Won't Load
Hulu is an online video website jointly established by NBC Universal, News Corporation, and Disney. It launched a beta version in October 2007 and launched the official version in March 2008.
This website has reached agreements with many well-known TV stations and film companies across the United States and provides users with authorized video resources through an on-demand model.
Many people like to watch videos on this site, but some of them may encounter Hulu not loading problem.
How to Fix Hulu Not Loading Issue
To fix Hulu not loading issue, you can try the following methods.
Fix 1. Check Internet Connection and Hulu Server's Status
When you have trouble opening Hulu or streaming on Hulu, the first thing you should do is to check your Internet connection and the status of Hulu server. You can try opening other websites or running other programs to see whether the Internet connection is normal.
You can also head to speedof.me on your web browser, select Start Test, and then check whether your internet speed meets the following requirements:
5 Mbps for streaming contents at a reduced video quality.
0 Mbps for Hulu's Streaming Library.
0 Mbps for live streams.
0 Mbps for 4K content.
If the Internet is slow, you should tune it up first. If the Internet is OK, you should check whether Hulu is down. You can visit downdetector.com to see the status of Hulu. If the server is down, all you can do is to wait for Hulu developers to repair it.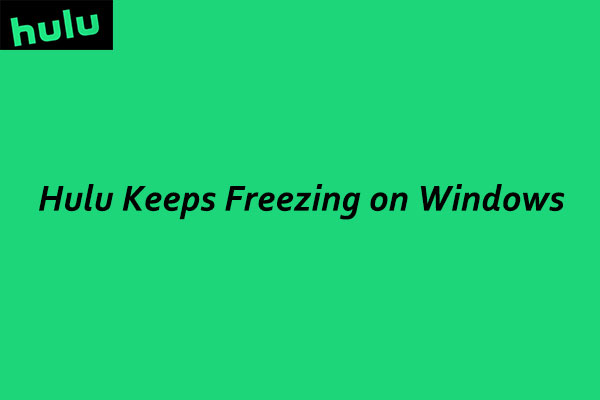 Are you using Hulu to watch movies and TV shows? Have you encountered Hulu keeps freezing or buffering issue? In this post, you can get some methods to fix it.
Fix 2. Restart the Browser or Clear the Browser Cache
If there are many background programs running at the same time, the Hulu not loading issue may also occur. In this case, you can close all these background programs and then restart the browser or the computer.
If this method also doesn't work, you can try clearing the browser cache. Take Google Chrome as an example.
Launch Google Chrome.
Press Ctrl + H to open up the History
Click on Clear Browsing Data from the left pane.
Under the Basic tab, check all the three items and then choose Time range.
Click on Clear data.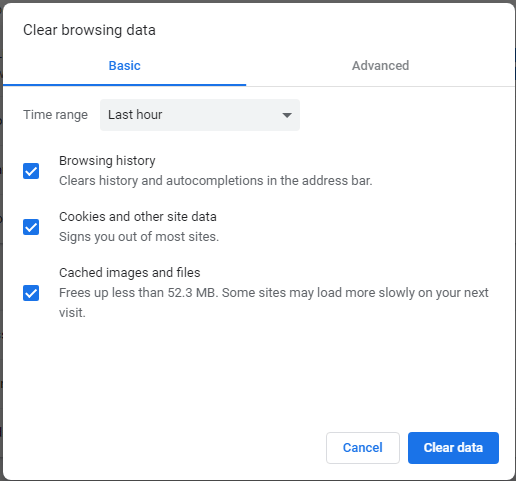 If clearing cache also doesn't work, you can try using another browser to stream Hulu to see whether the problem is solved.
Top 5 Solutions to Hulu Error Code Runtime-2
Fix 3. Use an Incognito/Private Window
Incognito or private windows don't typically store cookies and cached files or run extensions that can delay a page from loading. Thus, to stream contents on Hulu more smoothly, you can try opening the incognito mode. Also take Google Chrome as an example.
Open Google Chrome.
Click the three dots icon and choose New incognito window. This will open a new window in Incognito Mode.
Fix 4. Enable JavaScript and Cookies
It's important to have JavaScript and cookies enabled for optimal functionality. To enable them, you can refer to the following steps (also taking Google Chrome as an example):
On your computer, open Chrome.
At the top right, click the three dots icon and choose Settings.
Under Privacy and security section, expand Cookies and other site data. Turn on the switch next to "block xxx" enable the cookie feature.
Under Privacy and security section, expand Site Settings. Under Content section, make sure JavaScript is allowed.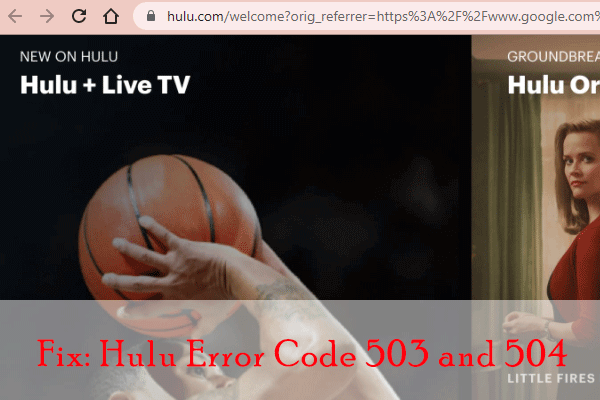 Hulu is a popular TV and video streaming service. Some users report that they encountered Hulu error code 503 or 504 while using it. Here are some fixes.