You can exit the full-screen mode or get rid of some formats (copy and cut) by pressing the Esc (Escape) key. However, you sometimes may encounter the
Esc not working
issue. In this post,
MiniTool
will provide you with 6 fixes.
Fix 1: Press Shift and Escape
The Esc key allows you to close any app or service. But it can be an annoyance if you press the key by accident. Given to that fact, plenty of device manufacturers move the functionality of Esc to Shift + Esc.
When the Esc key not working, you can try pressing the key combination Shift + Esc to close the app. For instance, you need to press Shift + Esc to open the task manager of Chrome instead of Esc.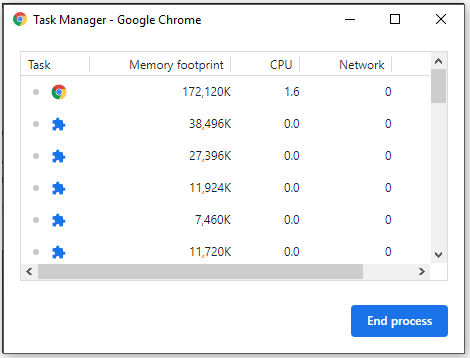 Top 5 Fixes for the Razer Chroma Not Working Error
Fix 2: Turn off Filter Keys
When Escape key not working, try turning off filter keys with the steps below.
Step 1: Open Control Panel and then click on the Ease of Access Center option.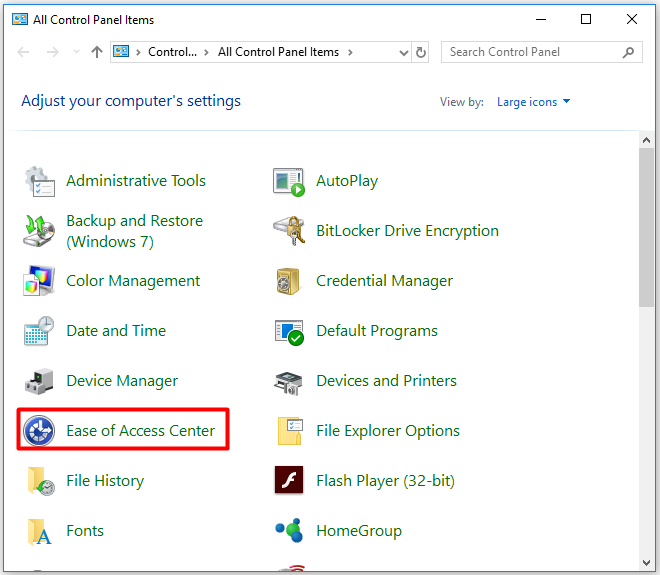 Step 2: In the next window, click on the Make the keyboard easier to use option in the right pane.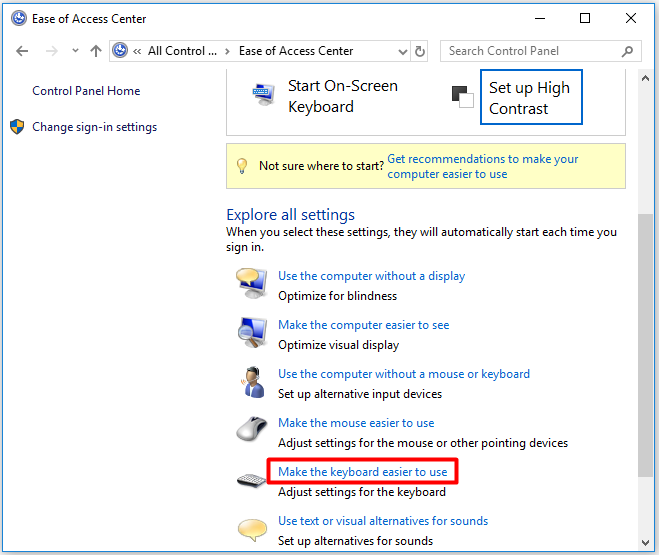 Step 3: Uncheck the Turn on Filter Keys option, and then click Apply and OK.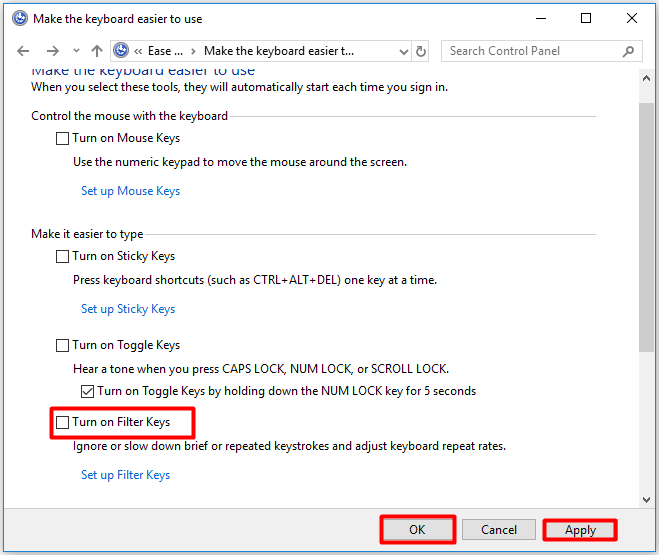 Fix 3: Run the Keyboard Troubleshooter
You can also run the Windows embedded keyboard troubleshooter to detect and fix issues with your keyboard. Here are steps.
Step 1: Press Windows + I key to open Settings and then navigate to Update & Security.
Step 2: After clicking the Troubleshoot option in the left pane, move to the right pane and scroll down the content until you find the Keyboard option. Click on Keyboard and click Run the troubleshooter.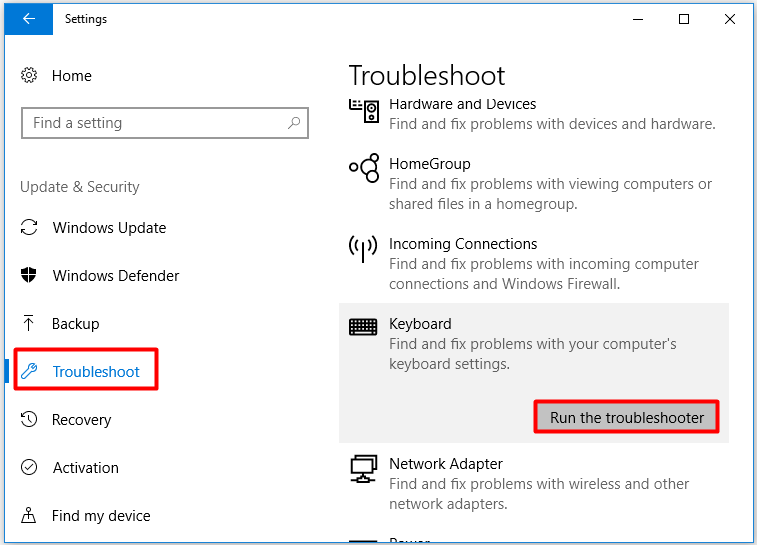 Step 3: Then the troubleshooter will scan your computer for keyboard issues. When the scanning ends, apply the offered method to fix the issue. After that, press the Esc key to see if it works properly.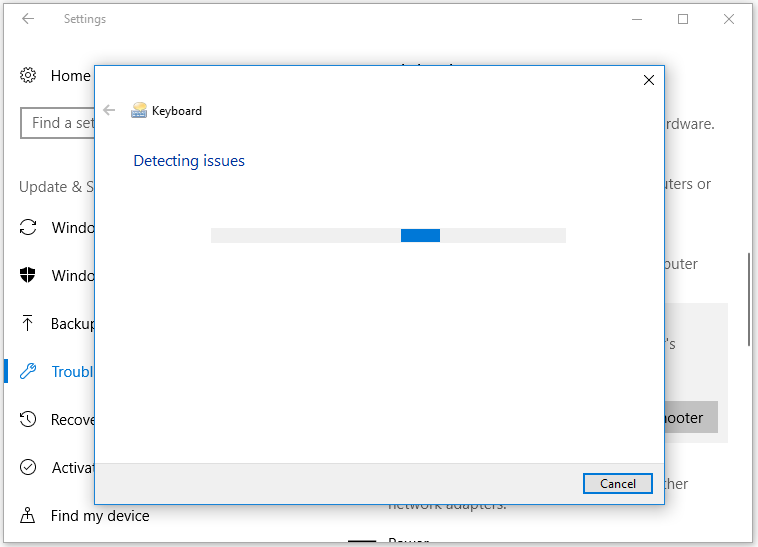 Also read: 3 Workable Methods to Fix Fn Key Not Working on Windows
Fix 4: Check for Virus
Malware is responsible for Esc key not working Windows 10 too. Hence, you are recommended to run an anti-virus program to check for virus. If you don't have any anti-virus software installed on the computer, run Windows built-in Windows Defender to scan and kill virus.
Step 1: Navigate to the Update & Security section of Settings.
Step 2: Click Windows Defender and then click Open Windows Defender Security Center.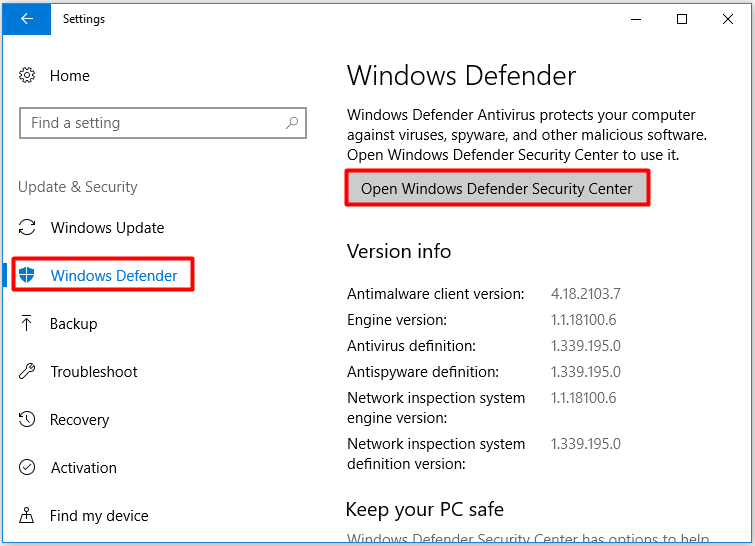 Step 3: In the Windows Defender Security Center, click Virus & threat protection.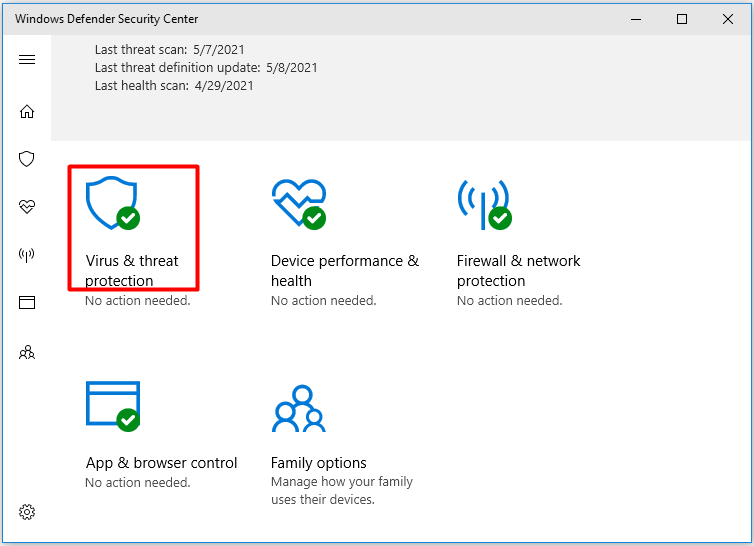 Step 4: Click Quick scan to start the process. If you have further demand, click Advanced scan.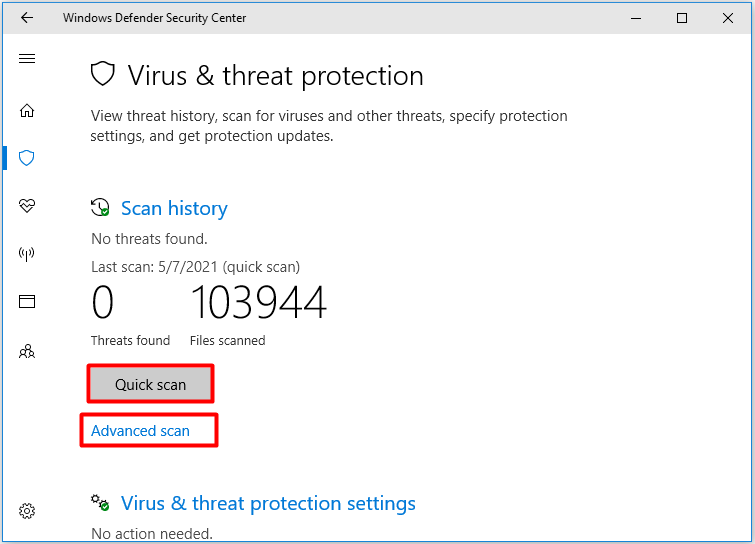 Step 5: Choose a scan method based on your need and click Scan now.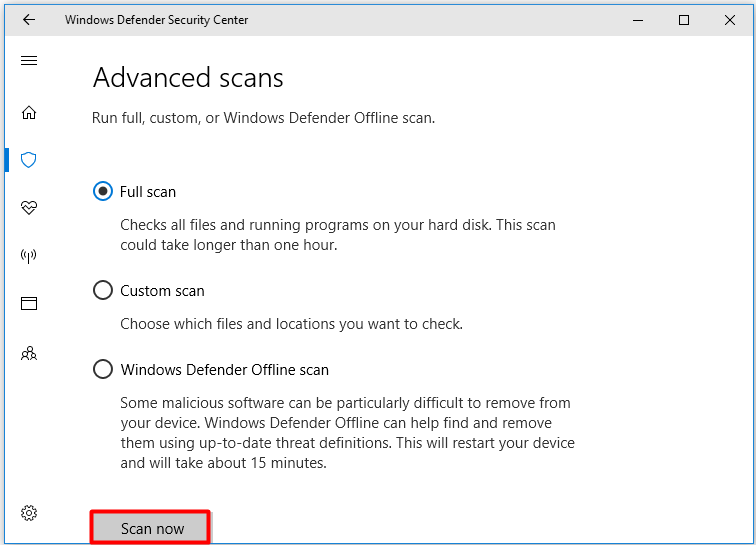 Fix 5: Update Keyboard Driver
An outdated or old keyboard driver can cause Esc key not working too. For that, you should perform a keyboard driver update.
Step 1: Open Device Manager.
Step 2: Expand Keyboards by double-clicking on it, and then right-click on your keyboard driver and click Update driver.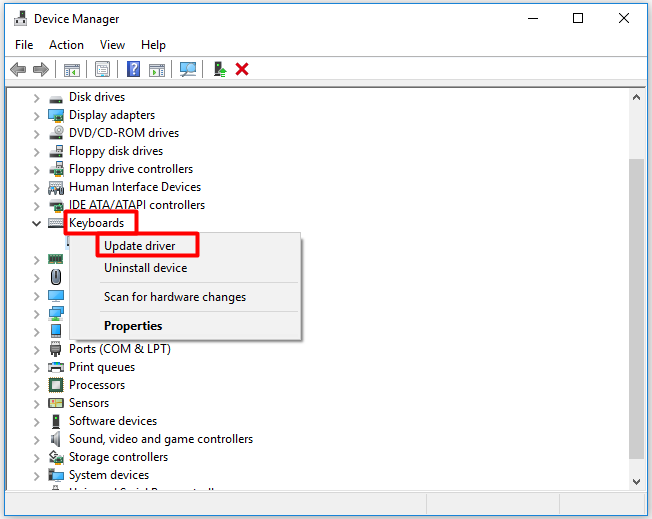 Step 3: In the pop-up window, choose a driver update method (automatically or manually) and then follow the on-screen instruction to finish the operation.
Fix 6: Perform a Keyboard Test
When Escape key not working, you can try performing a keyboard test to see if there's something wrong with the keyboard. You can do that with online tools. KeyboardTester is a free online tool to check keyboard for errors.
Go to its official website and click Launch the Tester. If the input is registered, the Esc key will go green after you press it. If the input is not registered, it is likely that there's hardware damage with your keyboard. Then you should change the keyboard with a new one.