Summary :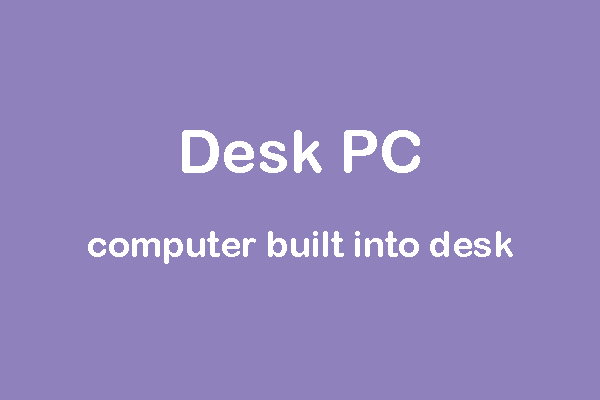 Do you want to get a desk PC, which is not a traditional desktop but a computer built in desk. A desk PC has many advantages. If you want to build one, you can read this post, in which MiniTool Partition Wizard tells you how to build it.
About Desk PC
Do you know desk PC? Desk PC doesn't refer to desktop. It is a computer built into desk. As we all know, a desktop is composed of a display, a chassis containing various internal parts, and other peripheral devices.
As for desk PCs, they replace the chassis with a desk, using the desk to load those internal parts. The design may be like the following picture (from LIAN LI):

The advantages of a computer in desk are as follows:
It looks amazing and other people may think you are a hacker.
It's airy and doesn't develop as much heat as a small case.
It saves the space a desktop case would take, making your desktop look neater.
Of course, it also has disadvantages, for example:
There is no such a product on sale and you need to build it by yourself.
The PC desk cost exceeds a usual case.
It may be challenging to clean the desk PC.
Moving it can be difficult.
Desktop VS Laptop: Which One to Get? See Pros and Cons to Decide!
How to Build a Desk PC?
The way to build a computer in desk is similar to the way to build a desktop, but you should consider how to get a proper desk. There are two ways for you:
Buy an ordinary PC desk and then use tools to transform it according to your needs.
Buy a desk computer case.
Both methods have advantages and disadvantages. The first method requires you to have professional skills and buy some special materials like screws, nuts and bolts of various lengths, MDF (medium density fiberboard), etc.
You may need to cut or punch the desk to install and fasten these PC internal parts, and make cables connect each part smoothly. If you use this method, please make a design picture before you build the desk PC.
If you think the first method is complicated, you can choose the second method. There are cases designed for the computer built into desk. These cases offer all you need and what you should do is to buy other PC parts supported by them and install these PC parts. But you should be aware that these desks are very expensive.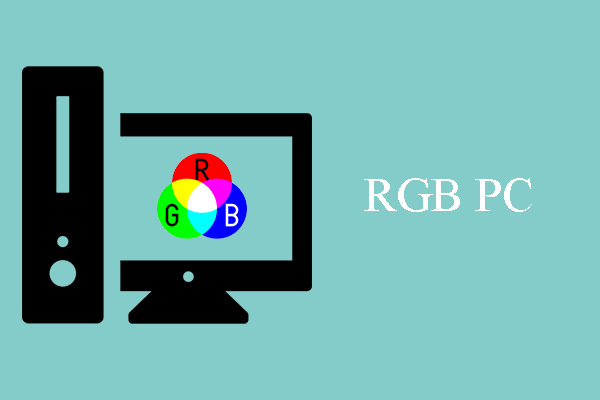 This post tells you what you should consider when building the RGB PC and recommends some RGB parts to you.
Recommended Desk PC Cases
Do you want to use the second method to get a computer built into desk? If you don't know design a desk PC, this method is a good choice. However, there are only some manufacturers providing such desks.
In this part, I will recommend 2 such desks for you.
1. LIAN LI DK-04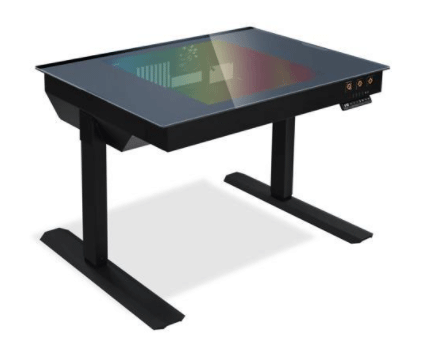 Dimensions: (D) 1000mm X (H) 689mm~1175mm (adjustable) X (W) 740mm
Motherboard compatibility: MINI-ITX/M-ATX/ATX/E-ATX
Expansion slots: 8
Hard drive:5" HDD X 9 or 3.5" HDD X 6 + 2.5" SSD X 3
2. Hydra Desk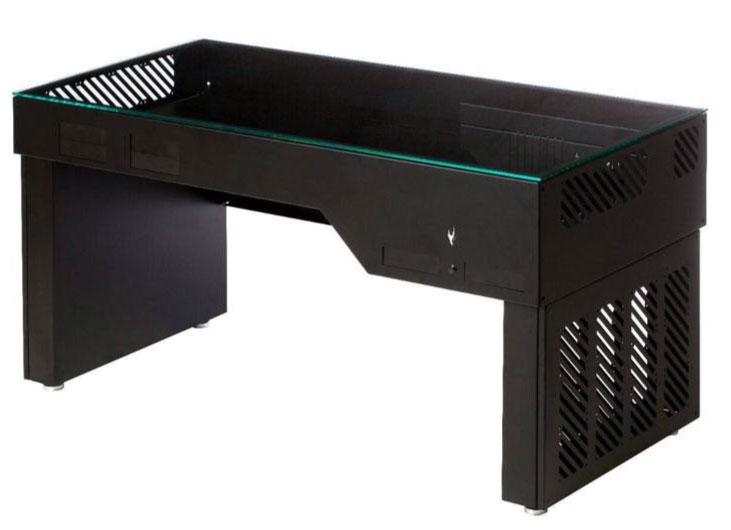 Dimensions: 59x 27.55 x 29.7 inch
Motherboard compatibility: Micro ATX / ATX / Extended ATX
Expansion slots: 6
Hard drive:5" or 2.5" drive bay X12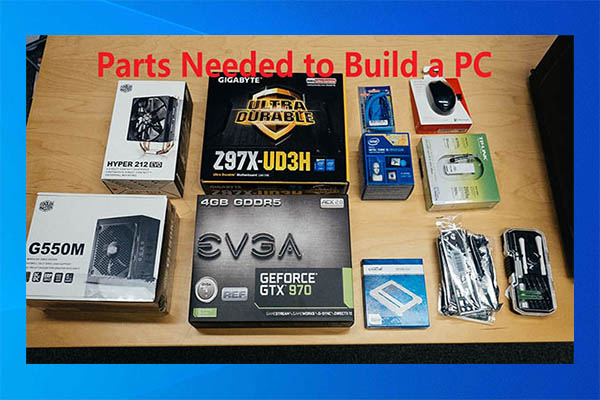 If you want to build a computer by yourself, you need to buy some main computer parts. What are the parts needed to build a PC? Here's the shopping list.