Some Call of Duty Black Ops Cold War players have reported Cold War error code 887a0005 that makes gamers unable to access the game. How to solve this problem? Well, this post from MiniTool Partition Wizard will offer you several solutions.
Call of Duty Black Ops Cold War, a popular 2020 first-person shooter video game, is developed by Treyarch and Raven Software and published by Activision. This game was released on November 13, 2020, for Windows, PS4, PS5, Xbox One, and Xbox Series X/S.
However, some Windows users are facing the Black Ops Cold War error code 887a0005 error, how to fix this error code? Luckily, there are several methods below, and you can try them one by one to solve your problem. Scroll down for details.
Method 1: Update OS to the Latest Build
When an outdated operating system is compatible with the latest game, you may encounter the Black Ops Cold War error code 887a0005 error. So, to fix this error, the first thing that you should do is to update your OS to the latest build. Here is how to do that:
Step 1: Click the Start button, and then click the Settings button to open Settings.
Step 2: Choose Windows Update in the left pane and click Check for updates.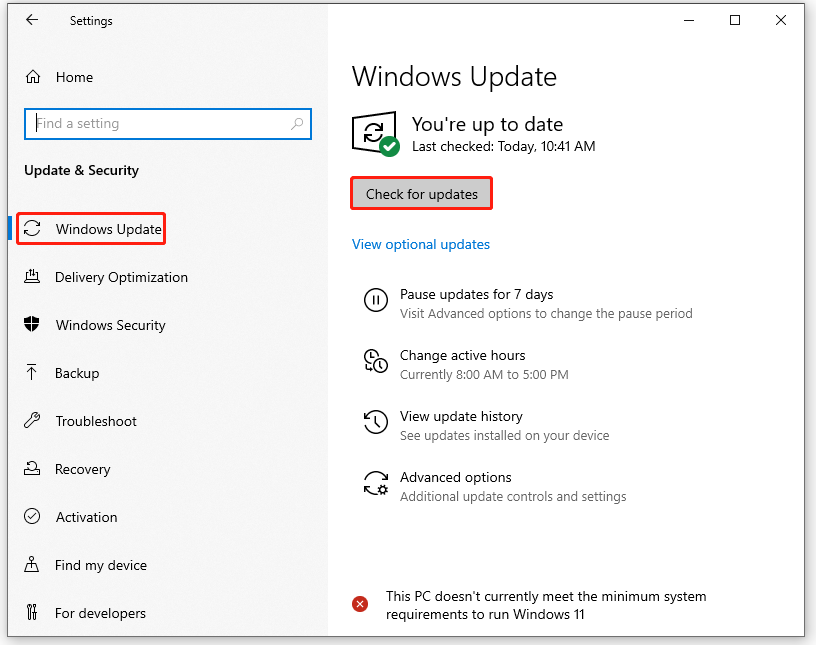 Step 3: Follow the on-screen instructions to download and install the Windows updates if some updates are available.
Once done, restart your computer and run the game to check if Cold War error code 887a0005 is fixed.
Method 2: Verify Integrity of Game Files
The Cold War error code 887a0005 may also be caused by damaged game files, so the second method is to check if you have a valid game file on your gaming platform. If you download the game on Steam, you can use the built-in function to verify the integrity of the game files. This can redownload files to fix this issue.
Step 1: Launch Steam and click LIBRARY from the top bar. Then, locate the game from the left column, right-click it, and choose Properties.
Step 2: Then, choose the LOCAL FILES tab and then choose the Verify integrity of game files option.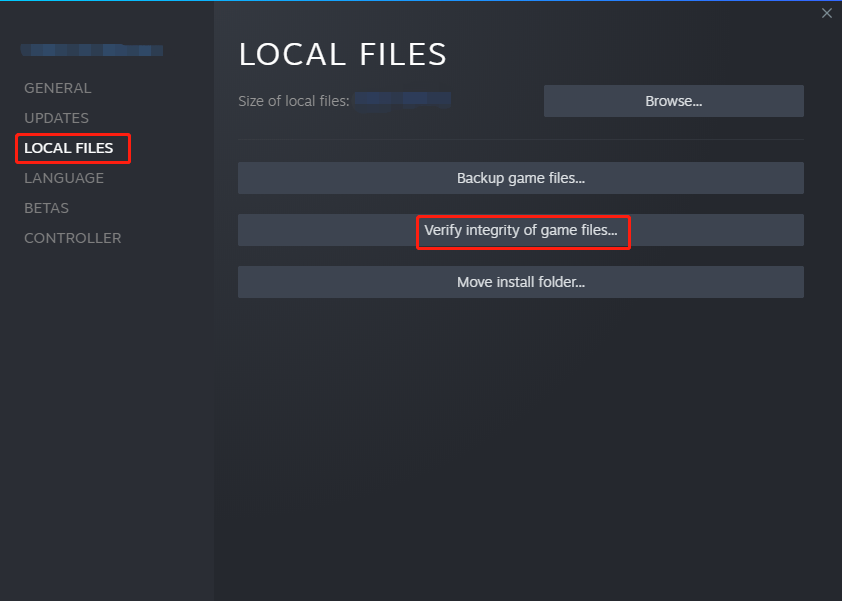 After that, if you still encounter Black Ops Cold War error code 887a0005, please go to the next method.
Method 3: Update Graphics Card Drivers
Why do you encounter Cold War error code 887a0005? Graphics card drivers are the main components that facilitate the interaction between the game and the hardware. If the drivers are outdated or corrupt, you may receive this error code.
In this case, trying to update graphics card drivers may fix Black Ops Cold War error code 887a0005. But before that, you need to check what graphics card your computer has and then follow this post to update graphics drivers.
In addition to updating your graphics card drivers, you can also uninstall them and then go to the NVIDIA official download site to download and reinstall graphics drivers to fix Black Ops Cold War error code 887a0005. After that, reboot your computer, and then relaunch the game to see if the problem is resolved.
That's all about how to fix Call of Duty Black Ops Cold War Error Code 887a0005. If you have any questions about this topic, please leave them in the comment zone and we will try to answer them as soon as possible.