Bitwarden is a password management service. It offers Bitwarden extensions for many browsers and Bitwarden apps for Windows/macOS/Linux. This post from MiniTool Partition Wizard shows you how to download and install them.
Introduction to Bitwarden
Bitwarden is a free/freemium open-source password management service that stores sensitive information such as website credentials in an encrypted vault.
The platform offers a variety of client applications including a web interface, desktop applications (for Windows, macOS, and Linux), browser extensions (for Chrome, Firefox, Safari, Edge, Opera, Vivaldi, Brave, and Tor), mobile apps (for iOS and Android), and a command-line interface (for Windows, macOS, and Linux).
This software offers many features, including 2FA login, biometric unlock, random password generator, password strength testing tool, login/form/app autofill, syncing across unlimited platforms and devices, storing an unlimited number of items, sharing credentials, and storing a variety of information including credit cards.
How to Download and Install Bitwarden
Bitwarden has so many versions. Which one should I use? In general, if you want to use Bitwarden on mobile devices, the Bitwarden mobile apps are the best option. If you want to use Bitwarden on PCs, the Bitwarden extension is recommended since it is more convenient with features like detecting webpages and auto-filling.
As for the Bitwarden desktop apps, they are optional (other than for macOS Safari). Of course, there are current (and possibly future) features that require installing it.
Tips:
There is no Bitwarden Safari extension, but a Bitwarden app. The only way to use Bitwarden on a Mac is to install the Bitwarden app.
In my opinion, the current best feature that comes from adding the Bitwarden Desktop app is biometrics support on Windows (Hello) and macOS (TouchID). Beyond that, the desktop app is a bit lackluster in its current state.
How to Download and Install Bitwarden Extension
Step 1: Install the Bitwarden extension to your browser.
Go to the official Bitwarden download page.
Scroll down to find the Web Browser section.
Click your browser's icon and it will lead you to the Bitwarden extension page suitable for your browser.
Click the Add/Get or similar button to install it to your browser.
Tips:
The Vivaldi and Tor browsers don't have a dedicated extension. Vivaldi uses the Bitwarden Chrome extension and Tor uses the Bitwarden Firefox extension.

Step 2: Log in to Bitwarden.
Click the extensions icon on the top-right corner of the browser.
Pin the Bitwarden extension to the browser.
Click the Bitwarden extension icon to create an account and log in.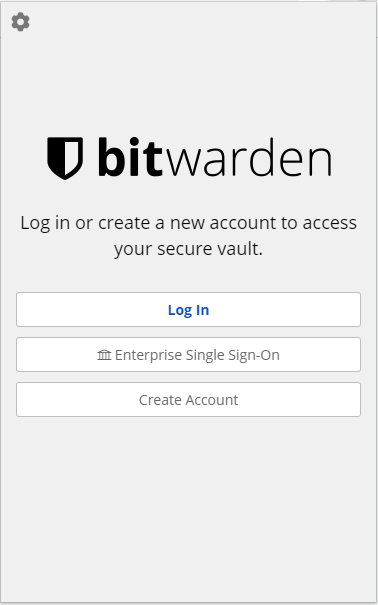 After that, you can use this extension to save your password or generate a password. When you sign in to a website, Bitwarden will pop up asking you whether to save the password. You just need to agree.
How to Download and Install the Bitwarden App on a PC
Step 1: Download, install, and log in to the Bitwarden app.
Similarly, go to the Bitwarden download page.
On the Desktop section, click your OS icon. It will download the Bitwarden installer file suitable for your PC.
Run the installer file and follow the wizard to complete the installation.
After that, create an account and log in to Bitwarden.
Step 2: Add accounts and passwords to the Bitwarden app.
In the middle column, select Add An Add Item panel will be displayed in the third column.
Choose Login as the type of item to create.
Enter the basic information for this login. For example, a Name to help you easily recognize it, your Username, and your current Password.
Select the New URI button and enter the URL where you log in to the account (for example, https://twitter.com/login).
Select a folder from the Folder dropdown.
Select Save to finish.
Bottom Line
MiniTool Partition Wizard can help you clone the system, manage disks better, and recover data. If you have this need, you can download it from the official website.