Summary :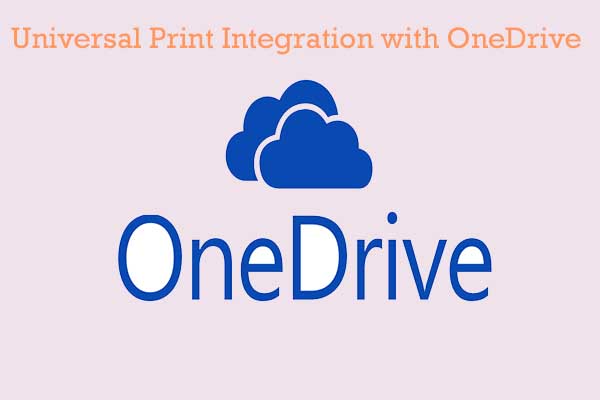 Microsoft announces Universal Print integration with OneDrive recently. What can you benefit from this feature? MiniTool will reveal that in this post. Besides, you can learn more about the Universal Print feature.
What Is Universal Print Service
The Universal Print (UP), Microsoft 365 subscription-based service, offers users with a next-generation print solution. It simplifies print management by moving it to the cloud. In other words, it takes Windows Server print feature and moves it to the cloud.
Then you don't have to worry about other infrastructure or even printer driver updates only if you have a Universal Printer-capable printer. With Universal Print, administrators can reduce or eliminate on-premises print infrastructure as they don't have to install printer drivers. Besides, they can move their organizations to a serverless printing infrastructure.
Tip: Without Universal Print, admins need to install printer drivers on devices to print documents. In large organizations where people have multiple devices and use multiple printers, the experience ranges from inconvenient to entirely unmanageable.
Through Universal Print, people across the organization can access a printer in the cloud from anywhere with an Internet connection without the need for a VPN connection to their organization's network.
As Universal Print is fully integrated with Azure Active Directory, it can entirely run on Microsoft Azure. To use this service, you need to ensure that your device is Windows 10 client with 1903 or later versions system.
Note: When Universal Print is deployed with compatible printers, it doesn't need any on-premises infrastructure. If it's deployed with non-compatible printers, you should use Universal Print connector software.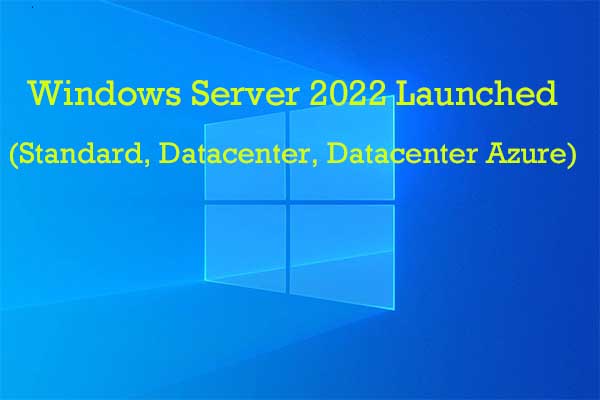 According to the latest news, Microsoft has released Windows Server 2020 Standard, Datacenter, and Datacenter Azure. Read this post for more details.
Microsoft Announces Universal Print Integration with OneDrive
In March 2020, Microsoft announced the private preview of Universal Print.
In March 2021, Microsoft stated that Universal Print is generally available for education, enterprise users, and Microsoft 365 customers.
Now, Microsoft announces Universal Print integration with OneDrive soon.
Also read: Tutorial: Install or Uninstall OneDrive with WinGet in Windows 11
What does Universal Print integration with OneDrive mean?
The integration is a major step towards cloud printing. Cloud printing is the first step in boosting print experience.
What benefits would Universal integration with OneDrive bring?
With Universal Print, you can directly print documents from OneDrive without the need for downloading them or asking IT admins to install print drivers on their devices. Instead, you can print documents simply by clicking Print after choosing a specific document and picking a Universal Print-capable printer. After that, the process will start.
Tip: If you want to print to a local printer installed on your device, simply click Select a local printer instead and then choose a specific local printer.
The Universal Print integration with OneDrive feature supports files like PDF, XPS, Word, Excel, and PowerPoint. More file types will be added to this feature in the feature. This feature is supported on all browsers across different operating systems and device types.
Also read: Best Operating System for Computers – How to Dual Boot
It is good news that Microsoft announces Universal Print integration with OneDrive. With this feature, you can print documents more conveniently and efficiently.
Bottom Line
Microsoft announces Universal Print integration with OneDrive. What's the details? This post has shown you the detailed information. Read it now!