Summary :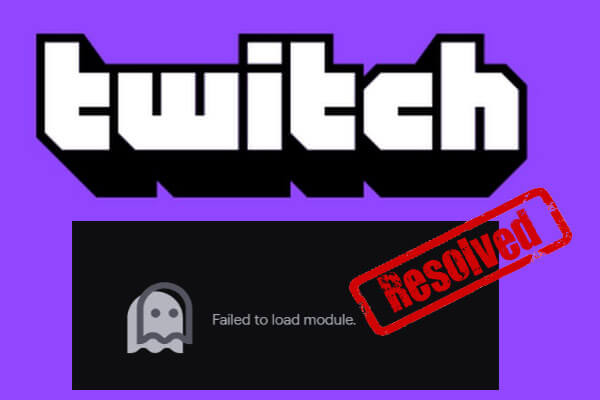 Some users have report Twitch failed to load module error on the forum. What can you do if you are facing the same problem? Don't panic. In this article, MiniTool Partition Wizard summaries some solutions shared by other users and displays them with detailed instructions.
Twitch is a famous streaming platform used by millions of gamers and gaming fans. It allows users to easily stream live video games, TV series and music on the Internet. But things may not be always smooth with Twitch.
According to the reports from users, sometimes Twitch stopped loading or working with the "failed to load module" error message. It is really a frustrating problem for these who are used to streaming games or videos with Twitch.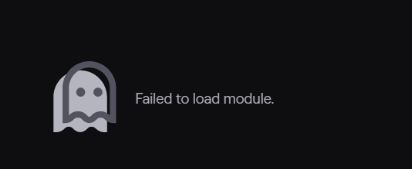 This twitch error often appears in browsers like Google Chrome. If you come across the failed to load module issue on Twitch, you can firstly hard refresh the current webpage by pressing Ctrl and F5 at the same time.
What can you do if failed to load module Twitch error still exists? Some feasible solutions from forum are displayed in the following contents, and you can try them one by one. Here, I will take Chrome as an example to show the fixes for you.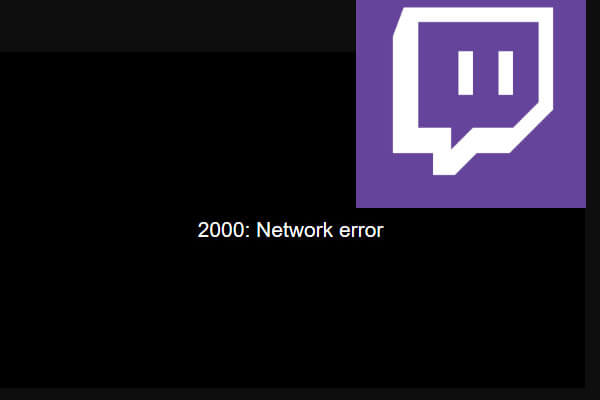 2000 network error is one of the most common errors in Twitch. This post will give an introduction about it and provide some feasible solutions.
Fix 1: Disable Browser Extensions
Most users would like to add extensions to their browsers, as they can bring extra functionality that the browser doesn't have. Indeed, extensions make browsers more user-friendly. But actually, certain extensions might interfere with the normal functioning of Twitch and trigger the failed to load module issue.
In this case, you can disable your browser extensions to fix the problem.
Step 1: Open Chrome and click the three-dot icon at the top right corner of the interface.
Step 2: Choose More tools and then click Extensions.
Step 3: All the added extensions will be listed in the new page. Now, disable all of them by toggling off their switch buttons.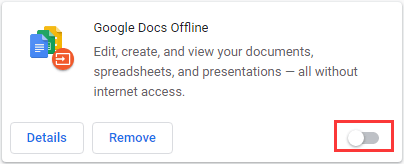 After that, restart your browser and check if the issue has been resolved. If the error message disappears, you can re-enable these extensions one by one to find the problematic one and then keep it disable or remove it.
If you still receive the problem, it should have nothing to do with the extensions, and you can move on to the next fix.
Fix 2: Clear Browser Cache
The Twitch failed to load module issue might appear due to the corrupted browser cache. Thus, clearing the cache of the browser might be able to resolve the problem.
To clear cache in Google Chrome, you need to:
Step 1: Click the three-dot button to open Chrome menu.
Step 2: Choose More tools > Clear browsing data.
Step 3: When you get the following dialog, check both Cookies and other site data and Cached images and files options, and then click Clear data button.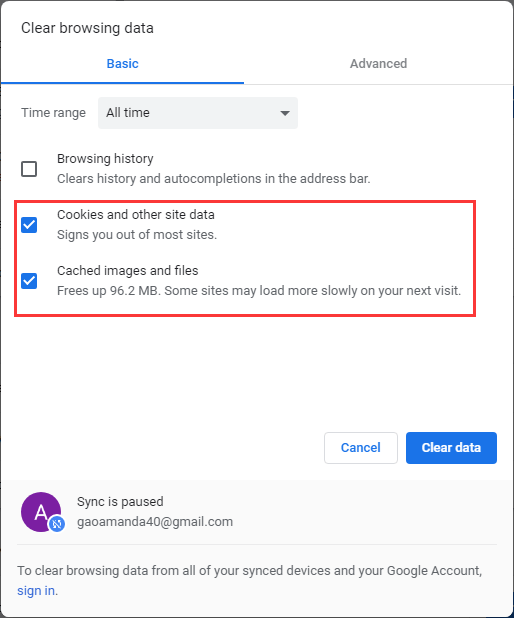 Fix 3: Reinstall Your Browser
Sometimes, the installation of your browser might be corrupted for certain reasons. This could also lead to the Twitch failed to load module issue. If you have other browsers installed on your computer, you can try using Twitch in another one such as Mozilla Firefox.
You might be able to stream videos properly in another browser. But if you want to continue using Twitch in Google Chrome, you might need to reinstall the browser.
Note: If you receive the failed to load module on Twitch in any other browsers, you can jump to the next solution.
Just open Control Panel and go to Programs > Programs and Features. Then, choose Google Chrome and click Uninstall, and follow the onscreen instruction to remove the program from your computer. Once it's done, go to the official website to download the latest version of Chrome and reinstall it.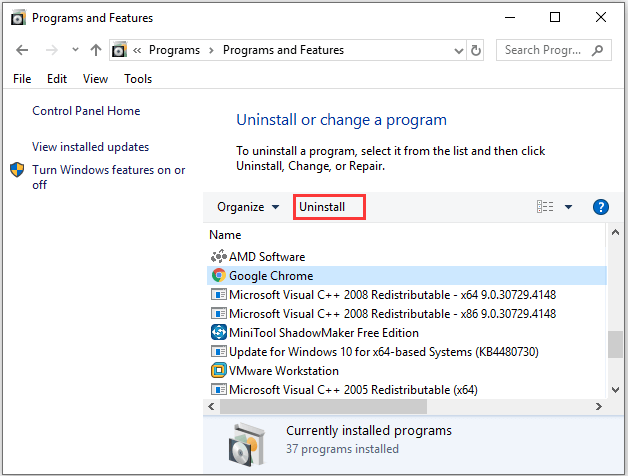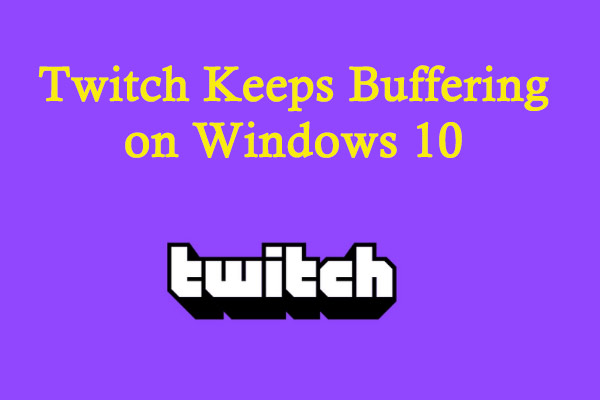 What can you do if your Twitch keeps buffering? Come and read this post where some solutions to Twitch buffering issue are listed together with detailed steps.
Fix 4: Use Desktop Version of Twitch
If all the above methods fail to fix Twitch failed to load module issue and you cannot receive the Twitch error in most browsers, perhaps you can use the desktop version of Twitch. As you know, the desktop app is always more stable and responsive than the web version. So, don't hesitate to get the program in the official website.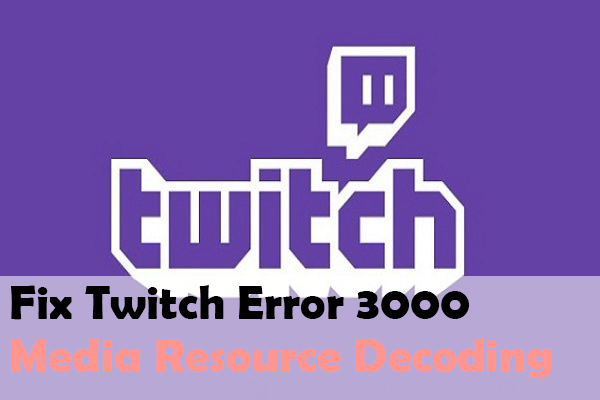 Twitch 3000 media resource decoding is one of the most common errors for Twitch users. If you come across this issue unluckily, keep reading to get solutions.