Summary :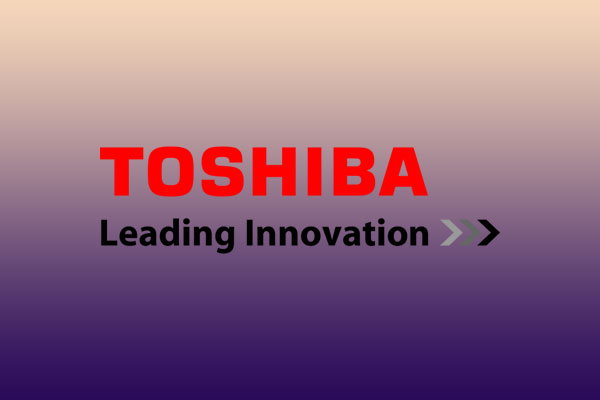 Is the Toshiba Canvio Advance 1TB (USB 3.0 Portable HDD) worth buying? Here is the detailed review of this Toshiba Canvio Advance external HDD. See how it is configured and how does it perform in reading and writing.
Toshiba recently refreshed its product line of external hard drive by releasing Toshiba Canvio Advance. We will go through this new model to see if it's worth buying.
In this big data era, it is inevitably to exchange a large amount of data. In this situation, traditional USB flash drives with relatively smaller capacity cannot meet the ever-increasing demand and a satisfactory large capacity external hard drive becomes the top priority. In the market, there are many types of external hard drives with uneven qualities. As we all know, data is priceless, so it is particularly important to purchase a reliable external hard drive.
Recently, the famous storage brand Toshiba brought us a brand new external hard drive which is named Toshiba Canvio Advance (Source from Toshiba Press Release). It is known to us that Toshiba offers 3 series of external hard drives, and they are Canvio Advanced, Canvio Premium and Canvio Basics (picture below).
Toshiba Canvio Advance (the new model) is a member of Canvio Advanced, together with Canvio Connect II and Canvio for Desktop. This product not only has a large capacity (1TB/2TB/3TB) but also has a nice-looking appearance.
Let's take a close look at this Toshiba Canvio Advance external HDD.
Appearance
Toshiba Canvio Advance adopts the current popular simple style, keeping the same color (Black/Blue/Red/White) as a whole, leaving only "TOSHIBA" logo on the edge, creating a sense of unity. The product information like capacity and other technical details is posted on the back.
Casing
Like Canvio Connect II, this 2.5 inches Toshiba Canvio Advance external HDD has Piano Gloss material in the front face, improving the robustness and reducing the weight to a certain extent.
USB Interface
In addition to the unique appearance and high-quality material, Toshiba Canvio Advance comes with USB3.0 (USB 2.0 compatible) interface and supports the latest reading and writing standards.
Data Protection
As a removable storage device, there are two problems that need urgent solutions. One is data encryption, and the other one is data backup. The industry standard practice is to install and set up encryption software and to provide cloud backup service. Toshiba Canvio Advance also takes the similar action in this respect.
"The Canvio models blend form and function, offering high-capacity storage, easy backup and trustworthy security in a slim, stylish design. Additionally, for Advance and Premium models, the brand new Toshiba backup software is available for download, enabling users to easily back up important data through an improved user interface with options to set your own backup schedule. Additionally, the brand new Toshiba security software allows for simpler password setting with a more intuitive user interface so users can protect private data and prevent unauthorized access," says Toshiba (view full news).
Toshiba Canvio Advance external hard drive comes with two pieces of software, and they are Toshiba Storage backup software and Toshiba storage security software (both work with Toshiba only). With multi-language preset, they are easy to install and use.
1) Data Backup
The following is the main interface of Toshiba Storage backup software. By connecting Toshiba Canvio Advance 1TB portable hard drive to PC, we are able to see it recognized and listed in the left panel. Then we can select files in it to back up and set up backup schedule.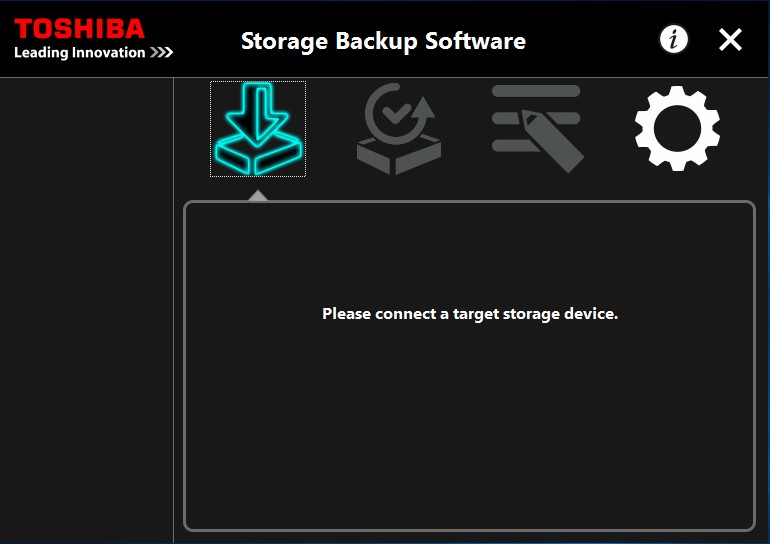 Reliable Toshiba Storage Backup Software recommended:
For a daily backup solution to hard drive backup, external hard drive backup, SSD backup, SD backup and USB backup, we recommend using free Windows backup software.
2) Data Encryption
To ensure data won't be easily accessed by other people, Toshiba Storage Security Software is helpful. In short, it helps create a safe zone and then encrypt files in it. But note that creating the safe zone requires formatting. So back up the key files in advance for it is a tough job to recover data from encrypted drive. In addition, security password is required for any access of the encrypted zone.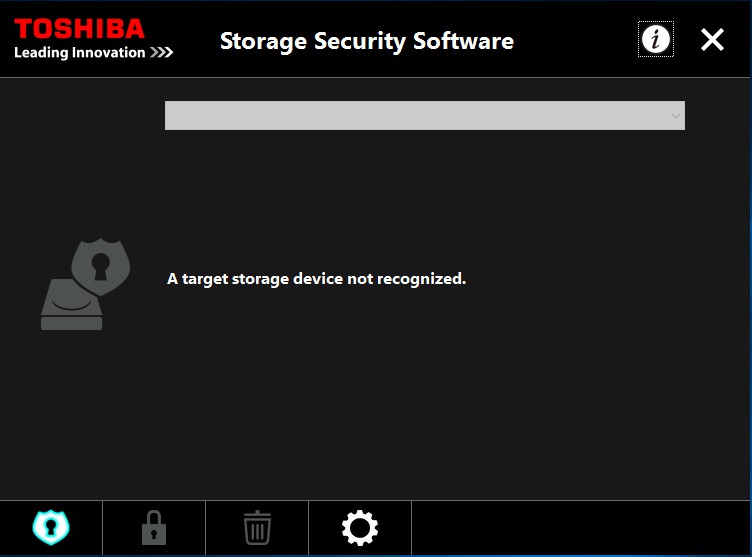 For people with uncertain workplace and high data control requirement, the included software is absolutely useful, for they not only ensure data safety but also back up data at any time and any place.
Reading/Writing Test
To be frank, the reading and writing speed of mechanical hard disk (HDD) has no advantage under the influence of solid state disk (SSD). Under such a premise, let's have a look at the performance of Toshiba Canvio Advance (HDD).
*Test was performed on a 1TB Toshiba Canvio Advance external hard drive.
1) ATTO Disk Benchmark
ATTO Disk Benchmark is a simple and easy-to-use disk transmission rate testing software, which can be used to test hard disks, USB flash drives, memory cards and other removable disks. This software uses different sizes of data packets that vary from 0.5K, 1.0K, 2.0K to 8192.0KB to read and write respectively. Simulating the working mode of such disks in daily life, it can objectively reflect the performance of the hard disk in real life. Hence, the test result of ATTO Disk Benchmark has a certain reference value and is significance to ordinary users.
Another innovation of this software is that when each test is completed, it shows users the result in the form of a histogram. Besides, it tells the influence on reading/writing speed brought by different sizes of files saved on the disk.
In the ATTO Disk Benchmark test, Toshiba Canvio Advance performs well. When the transfer size is 64MB, the reading speed is as high as 118MB/S, and the maximum continuous writing speed reaches to 107MB/s.
2) AS SSD Benchmark
AS SSD Benchmark is a standard test procedure specially designed for SSD/HDD. It covers the test of continuous reading/writing speed, single-thread 4KB reading/writing speed, 64-threads 4KB random reading/writing speed, disk seek time, etc. Finally, the program will standardize the performance result according to its formula, which scientifically reflects the real performance of the hard drive.
Tip: in AS SSD Benchmark, two units are used to describe the performance, one is MB/s, and another is IOPS.
In the AS SSD Benchmark test, the continuous reading speed of Toshiba Canvio Advance is 133.95MB/s, and the continuous writing speed is 129.39MB/s.
3) HD TUNE
HD TUNE, the most prestigious hard disk testing software, is the third trying. As the oldest hard disk testing software, HD TUNE can fully test the detailed parameters of all aspects of the hard disk.
Through the HD TUNE test, we know the average reading speed of Toshiba Canvio Advance can reach 110MB/s, and the maximum reading speed can reach 134.8MB/s, which totally meet the basic reading/writing requirements.
Tip:
MiniTool Partition Wizard also offers the way to benchmark the speed performance of all brands of SSD. Read
Disk Benchmark
to get more details.
Combing the testing results of ATTO Disk Benchmark, AS SSD Benchmark and HD TUNE, the continuous reading speed of Toshiba Canvio Advance external hard drive should exceed 110 MB/S, and the continuous writing speed will reach to 107 MB/s at least.
"Will you buy Toshiba Canvio Advance for data exchange? This short review might give you a pertinent suggestion."Click to tweet
Brief Summary
As the new update of Toshiba external hard drive, Toshiba Canvio Advance impresses us with its good-looking, data protection precautions and stable reading/writing speed. Those who have high demands for data security may consider buying this new model and won't be disappointed.