Summary :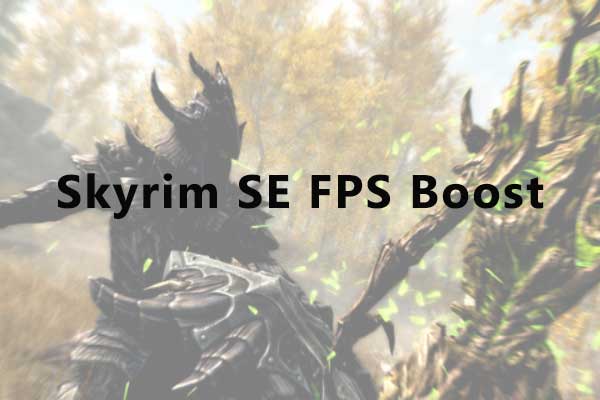 Skyrim Special Edition is a video game. Unfortunately, some users reported low FPS on this game. To solve the problem, MiniTool Partition Wizard puts together some methods for the Skyrim SE FPS boost.
Skyrim Special Edition is a remastered version of The Elder Scrolls V: Skyrim, an action role-playing game. It was released for Microsoft Windows, PlayStation 4, and Xbox One in 2016. Nowadays, it is also available on Nintendo Switch.
It is annoying if you encounter a low FPS issue while playing the game, as it means lags or stutters. If you are looking for a way for the Skyrim SE FPS boost, this post might help. Here are some solutions.
Solution 1: Change In-Game Settings
For the Skyrim SE FPS boost, you can try changing some video settings in the game. Here are some recommended settings:
Disable TAA.
Disable Vsync.
Run in Window Mode.
Set these settings to Medium: Shadow Quality, Shadow Distance, and Object Detail Fade.
Turn these settings off: Godrays Quality, and Ambient Occlusion and Reflections.
Solution 2: Change Power Options
You could also encounter Skyrim SE low FPS due to improper power options. If you are using the Power saver or Balanced power plan, Windows might use minimum resources and power while running the game, which could lead to Skyrim SE low FPS. To solve the problem, you can change the power plan to the High performance option.
Step 1: Open Control Panel.
Step 2: Go to System and Security > Power Options.
Step 3: Select the High performance option.
Then you can run Skyrim Special Edition and check if you have made Skyrim Special Edition FPS boost successfully.
Solution 3: Update the Graphics Card Driver
An outdated or corrupted graphics card driver is another reason for Skyrim SE low FPS. In this case, you need to install the latest driver software. you can follow the steps below.
Tip: You can also visit the official website of the manufacturer or use a reliable third-party tool to update your graphics card driver.
Step 1: Right-click the Start button and select Device Manager.
Step 2: Expand the Display adapters category. Then right-click your graphics card and select Update driver.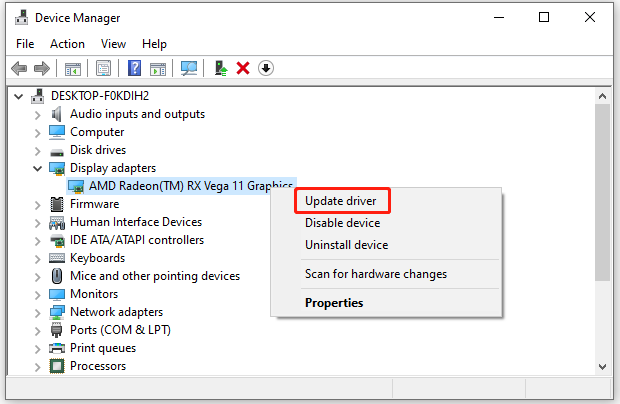 Step 3: In the pop-up window, select Search automatically for updated driver software. Then follow the on-screen instructions to finish the operation.
After installing the driver, you need to restart your computer. Then you can check if the Skyrim FPS has been improved.
If you already have the latest driver, you might need to try rolling it back.
Solution 4: Modify the Configuration File for Skyrim
Some users reported that modifying certain values in the configuration file for Skyrim could work for the Skyrim SE FPS boost. You can also have a try.
Step 1: Press Win + E to open File Explorer.
Step 2: Go to This PC > Documents > My Games > Skyrim Special Edition.
Step 3: Open the Skyrim configuration file with Notepad.
Step 4: Search for bLockFramerate and set the Value to 0 (zero). Then save the file.
Step 5: Open the SkyrimPrefs file with Notepad, too.
Step 6: Search for iVsyncPresenInterval and set the Value to 0 (zero). Then save the file.
After that, you can run Skyrim again and check if the FPS is increased.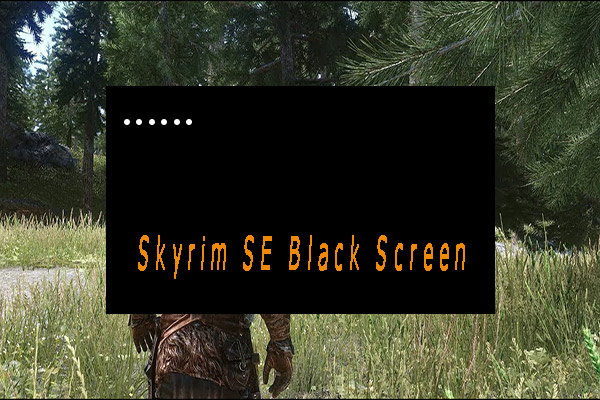 A lot of people report that Skyrim SE won't launch in Windows 10. Are you also troubled by this issue? This post summarizes several effective fixes for you.