Summary :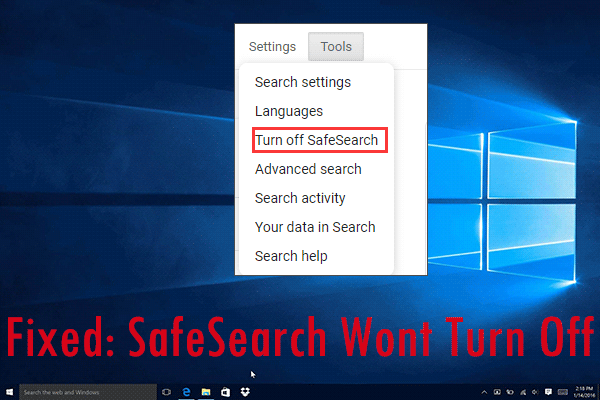 Do you know how to turn off Safesearch? What to do if SafeSearch won't turn off? If you can't turn off SafeSearch on Google, Internet Explorer or Microsoft Edge, this post from MiniTool will show you some effective solutions.
SafeSearch is a useful security feature built in web browsers to filter out inappropriate web content. It is very easy for users to disable or enable Safe search for Internet Explorer, Microsoft Edge and Google Chrome. However, some users find that they are unable to disable SafeSearch for Microsoft Edge and Internet Explorer.
When SafeSearch wont turn off, how to fix it? After analyzing several posts on SafeSearch wont turn off in Microsoft Edge and IE, here I have summarized some top solutions that may help you get rid of the issue. You may try these solutions one by one.
Solution 1. Turn off SafeSearch from Search Engine's Settings
Before troubleshooting the SafeSearch wont turn off issues, you must learn how to turn off Safesearch via your preferred search engine's settings. After navigating the home page of your search engine, you can turn off SafeSearch via the browser settings.
If you are using Bing, please follow the steps below to turn SafeSearch Off:
Step 1. Open Internet Explorer or Edge Browser and visit Bing.com.
Step 2. Sign in with your personal user account, and then click on the action button on the top-right corner and click on Settings.
Step 3. In the Settings men, choose SafeSearch and set SafeSearch to Off.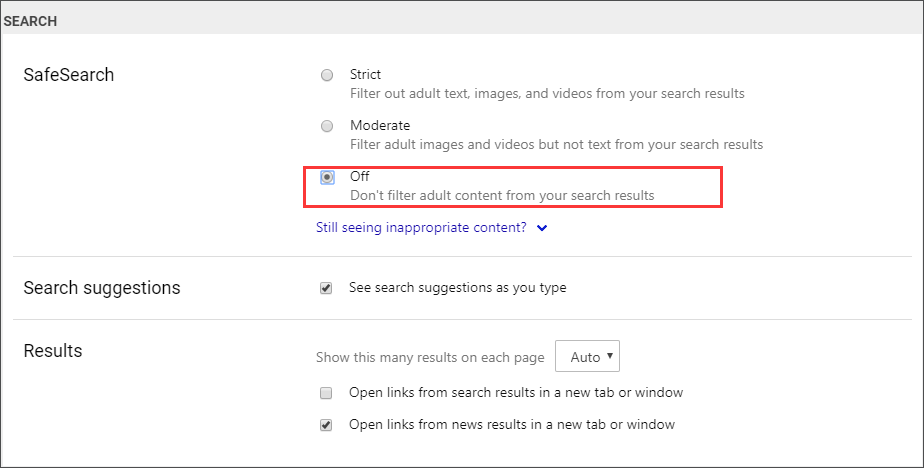 Step 4. Then click the Save button to save the change. At last, check if SafeSearch has been disabled.
If you are using Google search engine, here's how to disable Safe Search on Google:
Step 1. Access the Google Search Engine on your browser. Log in with your Google account and start searching for something.
Step 2. Above all the listed search results, click on Settings button and then choose Turn off SafeSearch.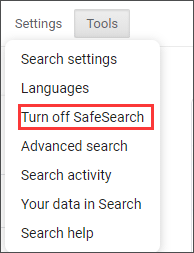 If you still cant turn off Safe Search after following the steps above, then you can try the solutions below to troubleshoot the issue.
Solution 2. Turn off Safe Search Through the InPrivate mode
If you are unable to turn off SafeSearch in Microsoft Edge, you can try disabling it using the InPrivate mode. Here are the detailed steps:
Step 1. Open Microsoft Edge and press the keyboard shortcut Ctrl + Shift + P to open a new InPrivate window.
Step 2. In the new InPrivate window, open your preferred search engine, and follow the steps in Solution 1 to turn off SafeSearch in an InPrivate window.
You may be interested in this post: How to Turn On/Off Incognito Mode Chrome/Firefox Browser
Solution 3. Create a New User Account
Some users reported that they successfully disabled SafeSearch after creating a new local user account. If the above solutions don't work for you, you can try this solution.
Step 1. Press Windows key + R key on your keyboard to bring up the Run dialog box. Type netplwiz in the Run box and hit Enter to open up the User Accounts window.
Step 2. Click the Add button to add a new user account.
Step 3. Click Sign in without a Microsoft account on the lower left corner.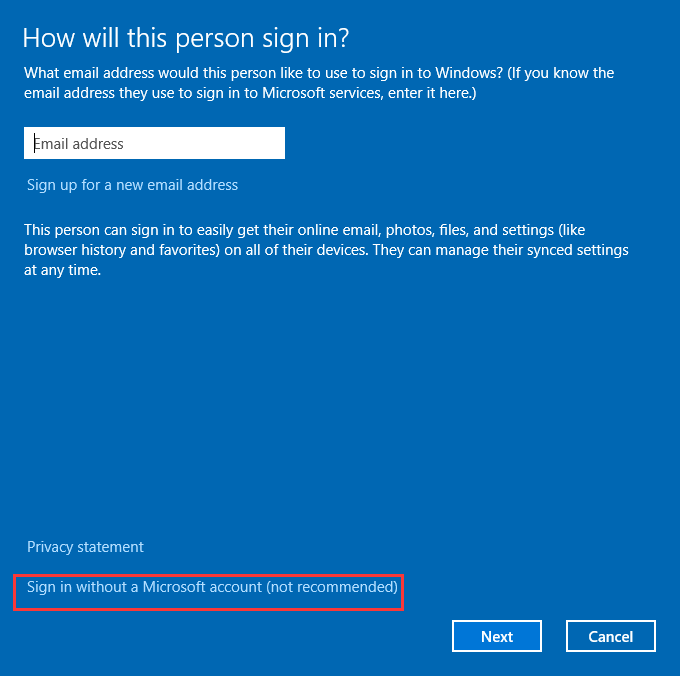 Step 4. Click on Local Account button.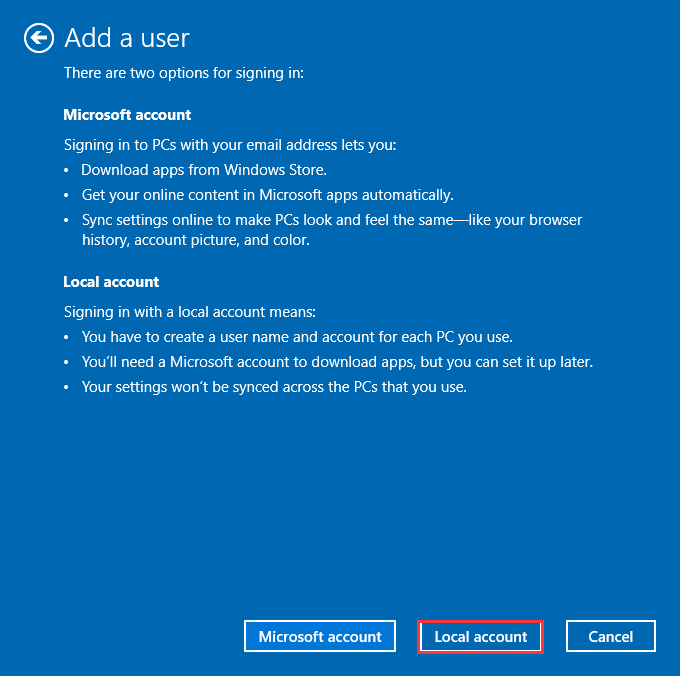 Step 5. Type your account name and password and click the Next button.
After creating the new account, you can log out your current account and sign in with your newly created user account and then check if the SafeSearch wont turn off issue gets resolved.
Conclusion
After reading this post, now you should know how to turn off SafeSearch on your preferred search engine. Which solution works for you? Do you have better solutions? We are glad to have you share it with us.