Summary :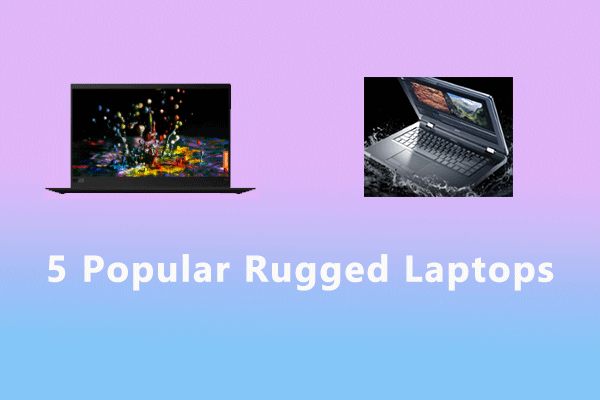 Usually, laptops are more possible to be physically damaged, as laptops would be moved frequently. If you need to use laptops in challenging environments, you might need rugged laptops. In this post, MiniTool Partition Wizard puts together some of them that you can take into consideration.
Do you know how long a laptop can last? Most laptops can last 2-7 years depending on the hardware. Of course, the way how you treat the machine could also affect its lifespan. A fragile laptop could be broken even in only a few months if it drops accidentally. Sometimes, the damage is unrecoverable.
Therefore, if you work in more challenging environments, such as on a construction site or somewhere with extreme climates, you'd better have rugged and durable laptops. They are more possible to survive bumps and bruises of mobility, accidental drops, and spilled liquids.
If you are not sure which one to choose, don't worry. Here are some popular rugged laptops and you can take them into consideration.
Option 1: Dell Latitude 7424 Rugged Extreme Laptop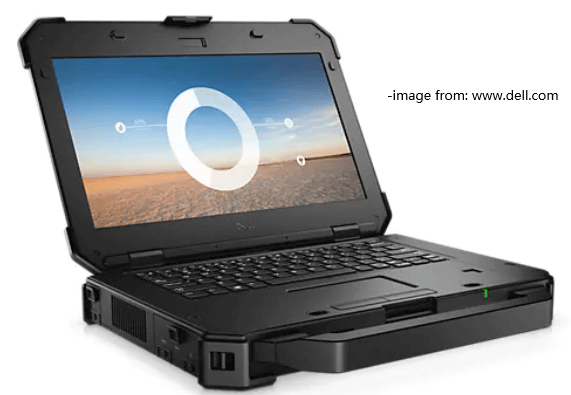 Processor: 7th Gen Intel® Core™ i3-7130U Processor (Dual Core, 3M Cache, 2.7GHz,15W)
Operating System: Windows 10 Pro 64bit
Memory: 8GB, 2x4GB, DDR4 Non-ECC
Hard Drive: M.2 128GB PCIe NVMe Class 35 Solid State Drive
Display: 14" FHD WVA (1920 x 1080) Embedded Touch, Outdoor-Readable Screen
Price: $3,499.00 at Dell
Dell Latitude 7424 laptop has been drop tested from 6 feet for impact resistance and has undergone extensive military-grade MIL-STD 810G testing to make sure it is rugged. At the same time, it is protected from dust and water. By the way, this laptop provides an optional touch fingerprint reader, so, you can launch it quickly.
Option 2: Panasonic Toughbook 31 Laptop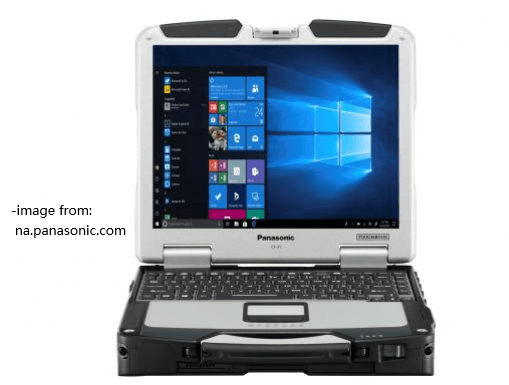 Processor: Core i5 i5-2520M 2.50 GHz
Operating System: Windows 7 Pro
Memory: 4GB RAM
Hard Drive: 320GB HDD
Display: 13.3" LED touch screen
Price: $2800.00 on Amazon
Panasonic Toughbook 31 laptop might not come with the highest performance, but it does everything that rugged laptops should do. It is able to survive a six-foot fall.
Option 3: Lenovo ThinkPad X1 Carbon Gen 7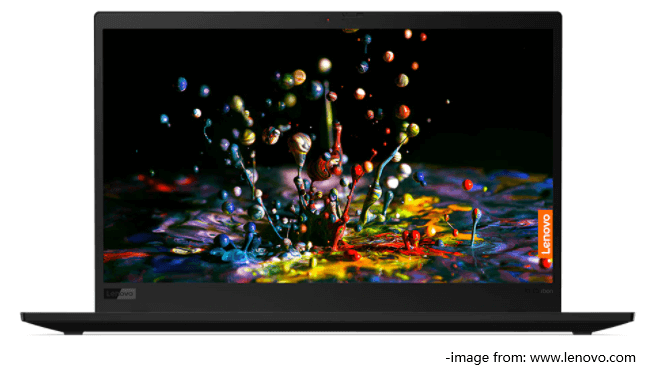 Processor: 8th Generation Intel® Core™ i5-8365U Processor
Operating System: Windows 10 Pro 64 bit
Memory: 16 GB LPDDR3 2133MHz
Hard Drive: 512GB PCIe SSD
Display: 14.0" UHD (3840 x 2160) IPS, glossy with Dolby Vision™, HDR 400, 500 nits
Price: $1,230.99 at Lenovo
Similar to Dell Latitude 7424 rugged extreme laptop, Lenovo ThinkPad X1 Carbon Gen 7 laptop is also tested against 12 military-grade requirements and more than 200 checks to make sure it works properly in extreme conditions. This one is one of the thinnest and lightest rugged laptops you can find on the market. It weighs only 2.4 lbs.
Option 4: Acer Enduro N3 EN314-51W-53RR Rugged Laptop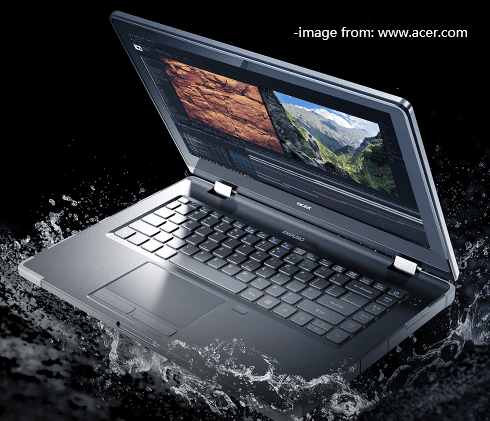 Processor: 10th Generation Intel Core i5-10210U Processor
Operating System: Windows 10 Pro
Memory: 8GB DDR4 RAM
Hard Drive: 256GB NVMe SSD
Display: 14.0" Full HD Widescreen LED-backlit IPS Display with Corning Gorilla Glass
Price: $1,071.82 on Amazon
Acer Enduro N3 is one of the best durable laptops. It has been constructed using shock-absorbent materials and it withstands drops, falls, and water. Of course, it has been certified to meet MIL-STD 810G impact resistance. Its battery can last for up to 13 hours and you don't need to worry about power issues during work.
Option 5: HP ProBook x360 11.6" G1 EE Notebook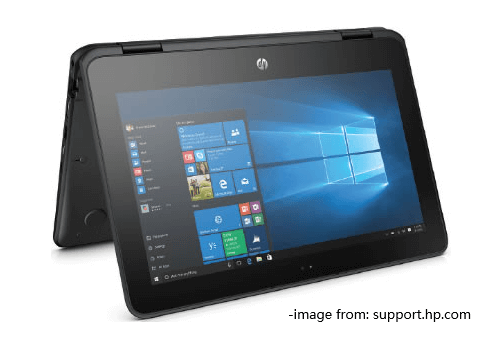 Processor: Intel Celeron N3350 Dual-Core 1.1GHz processor
Operating System: Windows 10 Pro 64 Bit
Memory: 4GB DDR3 RAM
Hard Drive: 64gb eMMC SSD
Display: 11.6" HD LED Touchscreen with 1366 x 768 resolution
Price: $418.99 on Amazon
This laptop also passes the MIL-STD 810G protection test which means it is rugged and durable. It can be converted into a tablet. However, it is not designed with high performance. The good news is that this one is not so expensive compared with the above laptops. If you plan to buy a cheap rugged laptop, you can consider this one.