In this post, MiniTool Partition Wizard introduces some solutions to Rocket League error 42. If you are playing the game and bothered by the same issue, you can try them one by one to solve it.
Rocket League is a video game developed by Psyonix, an American video game developer based in San Diego. The game was released on July 7, 2015. Nowadays, it is available on various platforms, including Microsoft Windows, macOS, Linux, Nintendo Switch, PlayStation 4, PlayStation 5, and Xbox One.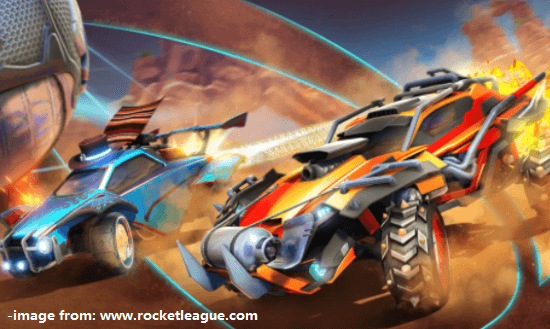 It is a popular game. Unfortunately, some users encountered error 42 while playing the game. The error usually happens on Windows PCs and comes with the following message: Connection lost. Your connection to the game has been lost.
As you can see from the error message, a problematic network connection is one of the culprits of Rocket League error 42. There are also some other factors that might lead to the error. Don't worry. You can try the following fixes to solve it.
Solution 1: Restart Your Device
Some easy issues can be fixed by a simple restart. When you encounter Rocket League error 42, the first thing you can try is to restart your computer and then launch the game to check whether it works properly. If the error still exists, move on to the next solution.
Solution 2: Troubleshoot Your Network Connection
To solve Rocket League error 42, you should make sure you have a strong internet connection. If you are using a Wi-Fi connection, you can consider switching to an Ethernet connection, as it is more stable and powerful. Here are some common methods to troubleshoot the network connection, and you can try them according to your situation:
Check the internet connection with another device or by accessing other services that require internet.
Update your network adapter driver.
Try Google DNS.
For more details, you can refer to our previous post: 11 Tips to Troubleshoot Internet Connection Problems Win 10.
Solution 3: Disable Your Antivirus Program Temporarily
Some antivirus and firewall programs might interfere with the internet connection, which leads to the connection lost error 42 in Rocket League eventually. To troubleshoot the problem, you should also try disabling your antivirus or firewall program temporarily. Alternatively, you can add the game to an exception list of your antivirus program or uninstall the antivirus.
Please note that there are risks of being attacked by viruses or malware once you disable your antivirus program. Therefore, you'd better turn on the antivirus program after solving the problem. You can also change to another antivirus program that won't prevent your game from using the internet connection.
Solution 4: Verify the Integrity of Rocket League Game Files
Corrupted or missing game files could also lead to error 42 in Rocket League. To solve the problem in this case, you can try verifying the integrity of games files with your game launcher, such as Steam and Epic Games Launcher.
Tip: Rocket League was removed from Steam Store in 2020. Users cannot download the game from Steam Store now, but they can still play the game via Steam if they previously purchased it on Steam.
Step 1: Completely exit Rocket League and launch Steam.
Step 2: Go to LIBRARY to view the list of your games. Then right-click Rocket League and select Properties.
Step 3: In the pop-up window, select LOCAL FIES. Then click Verify integrity of game files.

Step 4: Wait until the process is completed and click CLOSE.
Then you can check whether the problem is solved.
Solution 5: Change Resolution Settings
You can also try to lower the resolution in Rocket League to improve the gaming performance and solve error 42 in Rocket League. You just need to:
Step 1: Launch Rocket League and click the OPTIONS menu.
Step 2: In the OPTIONS window, select the VIDEO tab.
Step 3: Under the VIDEO tab, find the WINDOW SETTINGS section. Then click the down arrow next to the RESOLUTION option and select a lower resolution.
After changing the resolution, you can try joining a match in Rocket League and check whether the Rocket League error 42 disappears.