Summary :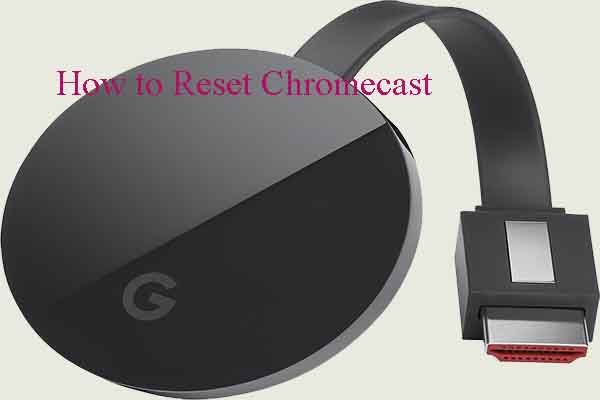 If you still don't know how to reset Chromecast, you come to the right place. Here, MiniTool shows you how to factory reset Chromecast effectively in two ways. Moreover, you will learn addition information about Chromecast reset from the post.
What Is Chromecast and Why Do You Need to Reset It
Google Chromecast is a device that enables you to cast media from any devices. For instance, you can cast contents of laptops/tablets/mobile phones onto the TV screen.
The Chromecast needs to be reset in the following situations.
It doesn't work properly.
It is frozen.
You can't cast from your phone or tablet.
You are moving to a new home and would like to restore it factory settings.
Tech issues with the Chromecast can't be solved after trying other solutions.
What does reset Chromecast mean? Well, it means that the device will be refreshed and restored to its factory settings. Then you can use Chromecast again. Even so, you should note that all your network settings will lose and you have to connect back to the home Wi-Fi network after the reset process.
How to reset Chromecast? Here are 2 methods for you.
Read more: Notebook vs Laptop: What's the Difference & How to Move OS to SSD
Way 1: Use the Reset Button on Chromecast
The Reset button on Chromecast allows you factory reset Chromecast conveniently. Here's the guide on how to factory reset Chromecast with the Reset button.
Tip: You need to ensure that the Chromecast is plugged in the TV so that it can be reset with the following steps.
Step 1: Find the Reset button on your Chromecast. If the device model is the second/third generation, or a Chromecast Ultra, you will find the Reset button on the side of the device. The button is next to the micro-USB port on the Chromecast. If you use the first-generation Chromecast, you can find the Reset button on the back of the device.
Step 2: Press and hold the Reset button until the device's lights stop flashing orange or stay solid white.
Step 3: Disconnect the power cable and wait a few seconds before plugging Chromecast back. Then Chromecast will reboot. During the process, your Chromecast will be factory reset.
Step 4: You are required to set up the device as new before using it again.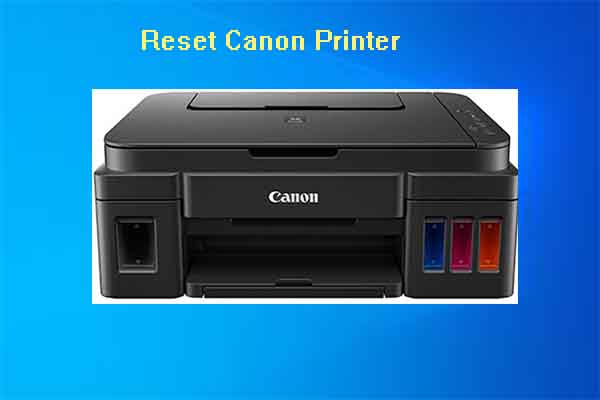 Out of some reasons, you may need to reset Canon printers. How to reset a Canon printer? Well, there are some available methods for you.
Way 2: Use the Chromecast App
For Computers
If there's a Chromecast app on your desktop and you can connect to Chromecast, you can reset Chromecast on computers with these steps.
Step 1: Open the Chromecast app on your computer.
Tip: If there are more than one Chromecasts on your network, you need to select the correct one before moving on.
Step 2: Choose Options > click Settings > click Factory Reset.
Step 3: Click Reset to confirm the operation. After that, the selected Chromecast will be reset to its factory settings.
For Mobile Phones or Tablets
If you want to reset Chromecast on mobiles phones (include Android and iOS) or tablets, you can make use of the Google Home app. How to reset Chromecast with that application? Here are steps.
Note: This method is only available when you can connect to your device by Wi-Fi. Otherwise, you need to use the first method.
Step 1: Navigate to the Google Home app on your mobile phone or tablet and then open it.
Step 2: All the Google Home devices will be displayed at the bottom of your home screen. You need to click on the target Chromecast from here.
Step 3: Click on the gear icon at the upper-right corner of the screen to continue.
Step 4: Scroll down the Settings menu and choose Factory reset.
Step 5: If you are prompted with a confirmation window, click Yes to start the reset operation. Wait patiently until the Chromecast reset process ends.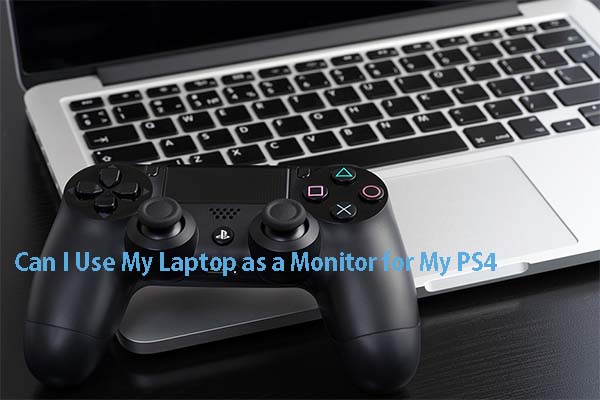 Can I use my laptop as a monitor for my PS4? You can find the answer in this post if you are curious about the question like others.
How to reset Chromecast? Top 2 methods have been introduced in this guide. Pick one according to your demand now!