If you want to learn information related to Minecraft PS5, this post is what you need. Here, MiniTool tells you whether Minecraft is available on PS5 and how to get Minecraft on PS5.
Is Minecraft on PS5
Minecraft is already available on platforms like PlayStation 3, Switch, Xbox 360, PC, mobile, and PlayStation 4. Minecraft has been on PlayStation for quite a long period of time. The PlayStation 4 version supports a split-screen to build up your world with a friend. You can go online and play around with up to 8 persons with a PS Plus subscription. The PS4 even support PlayStation VR.
As PlayStation 5 has come out, you may wonder is there a Minecraft PS5 edition. There is no Minecraft PS5 edition as of March 2022. Even so, you don't have to worry too much as Minecraft will be available on PS5 in the upcoming years.
It is possibly that the Minecraft PS5 edition could appear in the PlayStation store by the end of this year or by the beginning of 2023. However, the official date is not for sure. Though there's no Minecraft PS5 edition, you can still enjoy it on the PS5 system.
The PlayStation 4 is functional with PS5, and it is available for purchasing and downloading through the PlayStation shop. Hence, you can play the PlayStation 4 Minecraft CD on PS5 because of this system's backward compatibility.
How to Get Minecraft on PS5
Although there's no official Minecraft PS5 edition, you can still play Minecraft on PS5. This section shows you how to download Minecraft on PS5 in four ways.
Way 1: Insert the PS4 Minecraft Game Disc to PS5
This method is very simple. You can finish the operation within a few steps.
Step 1: Obtain a physical copy of Minecraft.
Step 2: Directly insert the disc to PS5 console.
Step 3: Follow the on-screen instructions to install the full game on the console.
Step 4: After that, you can enjoy the Minecraft PS4 game on PS5.
Way 2: Download and Install Minecraft PS4 Title on PS5
Step 1: Open a web browser on your computer and then go to the PlayStation Store.
Note: The idea is to purchase Minecraft from PlayStation Store rather than PlayStation 5, which means that you can do it on the mobile app or PS4. If you don't have a PS4, you can do that on the web browser.
Step 2: Click on Shop now, and then find and buy Minecraft. During the purchase operation, you need to log into your PSN account. Ensure to use the identical credentials you're using on PS5.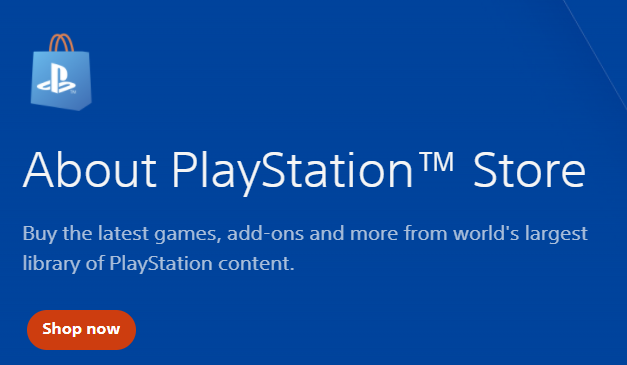 Step 3: Turn on PS5 and log into your PSN account.
Step 4: Go to the Store and look for Minecraft.
Tip: If Minecraft isn't on your PS5 account, you won't find the Minecraft's full version. Instead, you will find tokens, trials, and season passes.
Step 5: If the game is on the PS5 account, download and install Minecraft.
Way 3: Transfer PS4 Minecraft Copy from PS4 to PS5 via External Drives
To carry out this operation, you need to get a PlayStation 4 and an external HDD. If you have these items, start the operation by following these steps.
Note: This operation only works when you use the same PSN account on both PS4 and PS5 consoles.
Step 1: Connect the external hard drive to your PS4, and go to Settings > Storage > External Storage.
Step 2: Choose Applications, and then press Options > Move to Extended Storage. Choose Minecraft by ticking this box and click OK.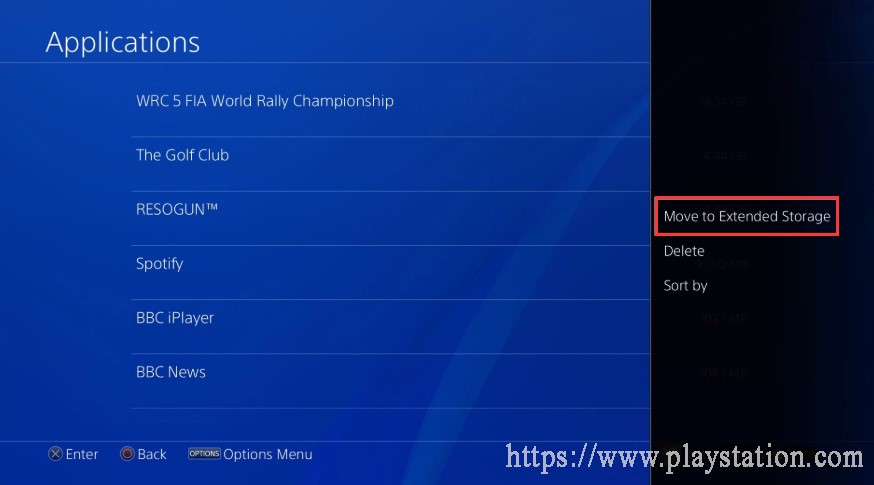 Step 3: Power down the PS4 console after the transfer operation ends.
Step 4: Unplug the external drive, and then turn on PS5 and plug into the external drive.
Step 5: Then PS5 will recognize the game and allow you to play it or install it on its internal storage.
Tip: The transferred game can be found on the Game Library > Installed tab under the USB extended storage category.
Way 4: Transfer PS4 Minecraft Copy from PS4 to PS5 via Wi-Fi
Step 1: Turn on PS4 and sign into the same PSN account as the PS5.
Step 2: Update your PS4 software to the latest version.
Step 3: Connect both PS4 and PS5 consoles to the same network via Wi-Fi or LAN.
Step 4: Move to your PS5, and then choose Settings > System > System Software > Data Transfer.
Step 5: Press Continue.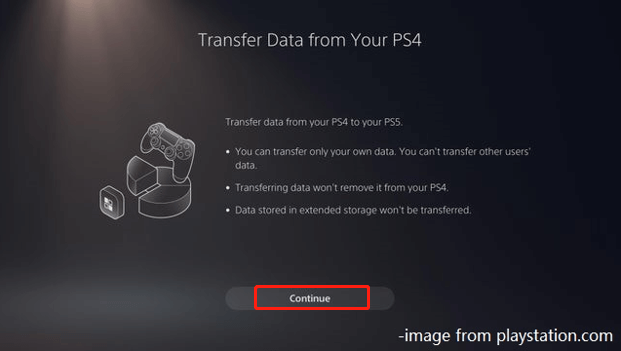 Step 6: Choose the PS4 console you're transferring from. When the PS5 displays "Prepare for Data Transfer", press and hold the PS4's Power button until you hear a beep.
Step 7: Select the data to transfer on PS5 and choose Start transfer. The console will restart after the process continues. When you power back PS5, Minecraft will be available on the game library.
After getting Minecraft on PS5 with the above methods, you can enjoy PS5 Minecraft.