Summary :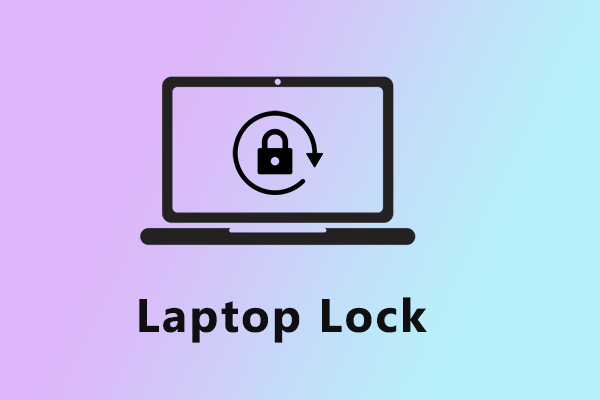 If you have an expensive laptop or if you have saved a lot of important files on your laptop, it would be big trouble if you lose your laptop. Don't worry. To protect your computer from being stolen, you can use a laptop lock. For more information, you can refer to this post provided by MiniTool Partition Wizard.
Why Do I Need a Laptop Lock?
With the development of technology, more and more people start to use laptops in daily life, as they have the following advantages compared with desktops:
Laptops have compact sizes and they are portable, which means users can take a computer with them anywhere they go.
Laptops are easy to use and come with fewer components and cables.
Laptops require less power.
However, due to the portability, laptops are more likely to be stolen. It could be devastating if you lose your laptop, especially when you cost much on it and when you store important or personal documents and files on the laptop. You will lose your data forever if you haven't backed up it. Even worse, others could get your passwords and other sensitive information from your laptop.
When is your laptop at risk of being stolen? It could happen in any public area, such as during your trip, at the office, in airports, in a hotel, in a coffee shop, etc. In some cases, users lose their laptops even at home.
Here comes the question: how to secure a laptop? Using a laptop lock is a good choice.
How to Use a Laptop Lock?
A laptop lock works as a bicycle security lock does. You might wonder how you can lock your laptop. Don't worry. Almost all the laptops on the market are designed with a Kensington Security Slot (also called a K-Slot or Kensington lock). This K-Slot is a tiny hole and can be used by combining with a metal anchor attached to a rubberized metal cable secured with a key or combination lock.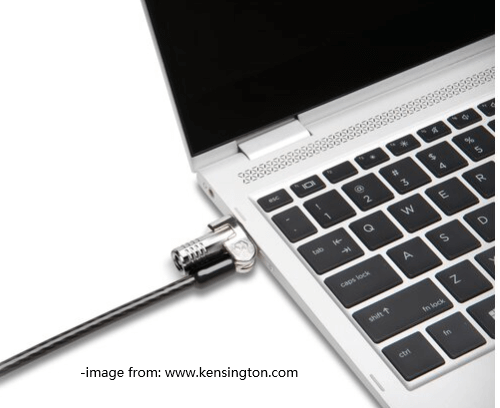 You can find a large and immovable object such as a desk. Then wrap the metal cable around it and insert the lock into the lock slot on your laptop. This laptop lock is not impervious protection, as it could be torn out if someone takes a lot of time and damages the lock. But it is enough to protect it from quick grab-and-run thefts in supervised locations like a library or coffee shop.
To get such a Kensington laptop lock, you can go to Amazon or the official website of laptop lock manufacturers. Before you lock your laptop, you'd better try unlocking the lock first.
Further Tip: Back up Your Data and Install Tracking Software
Data loss is quite common to see. It could happen due to hard drive failure, computer crash, viruses attack, and even losing a laptop. To avoid data loss, you'd better back up your data regularly.
Windows provide a File History feature that enables you to back up certain files to another drive and restore them if the originals are lost, damaged, or deleted. You can also use a reliable third-party program such as MiniTool ShadowMaker and MiniTool Partition Wizard to back up certain files or the whole disk.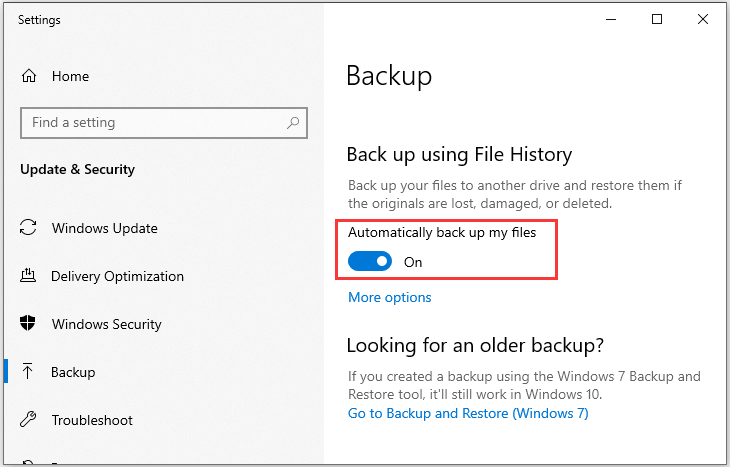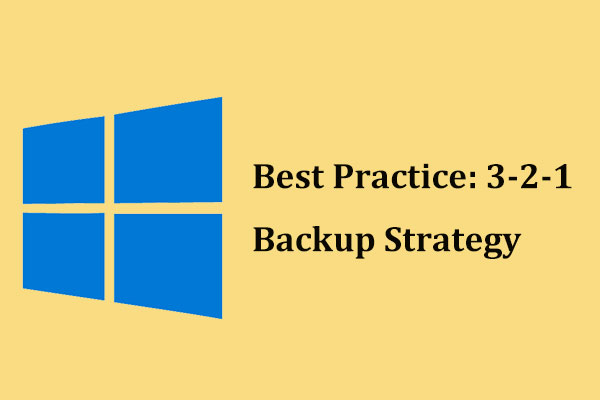 3-2-1 backup strategy is the best practice for home computers and small business to safeguard against data loss. Follow this backup rule now.
In addition, you can install an app for tracking down your laptop once it's stolen. You can search for one from the internet. Some of them need to be paid and be careful when you visit their websites. You should choose a reliable and secure one to use, such as Prey, LockItTight, etc.