Core i9 laptops offer many attractive benefits and they are popular among advanced users. In this article, MiniTool Partition Wizard will guide you to go through the 6 best Intel Core i9 laptops of 2021 and you can choose one from them if needed.
About Intel Core i9 Processor
Most advanced multimedia and gaming notebooks nowadays come with an i7 processor which already provides relatively higher performance than other CPUs. If the performance of a Core i7 laptop cannot satisfy you, you can consider using a Core i9 laptop.
Intel Core i9 processor (CPU), introduced in May 2017 for LGA 2066 chips, is a family of 64-bit x 86 CPUs with up to 18 cores from Intel and is the top model in the Core "i" series. The first Intel i9 CPU is based on 14nm process technology and the Skylake-X microarchitecture, and it has 4 channels of DDR4 RAM and 44 lanes of PCI Express.
Intel Core i9 CPUs are designed with a high number of cores, high power draw, high thermal output, and high performance, and they are mainly used by enthusiasts who have high requirements on computing or gaming.
Are i9 laptops worth it?
This is a common question asked by users who are planning to buy an i9 laptop. Core i9 laptops are much expensive than i7 laptops, and they are worth it if you need absolute cutting-edge performances in games or work tasks. Otherwise, an i7 laptop should be enough for you.
6 Best Intel Core i9 Laptop You Can Choose
If you have already decided to get an i9 computer, here are some recommended ones you can take into consideration. For further information about these products, you can visit the manufacturer's website or contact the support team.
MSI GE75 Raider 10SFS-225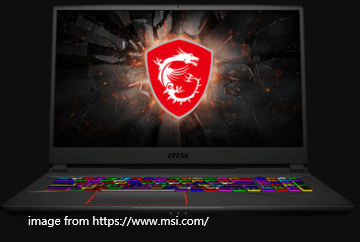 Processor: Intel Core i9-10980HK 2.4 – 5.3GHz
RAM: 32GB (16G x 2) DDR4
GPU: NVIDIA GeForce RTX2070 Super 8G GDDR6
Storage: 1TB NVMe SSD
Screen size: 17.3 inches FHD (1920 x 1080), 300Hz 3ms, IPS panel
OS: Windows 10 Home
Battery life: Approximately 4 hours of mixed usage
This i9 laptop provides a large screen real estate which ensures an immersive experience while you are playing games or watching videos. Its speakers support Hi-Resolution Audio technology and deliver rich and crisp sound, and its Dragon Center software enables you to customize different settings easily.
Asus ZenBook Pro Duo UX581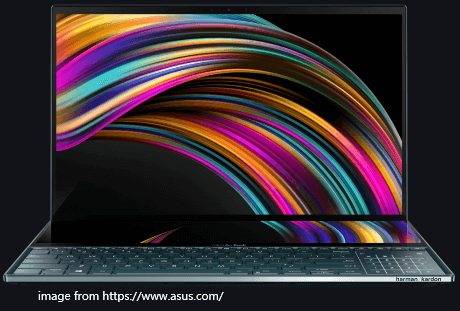 Processor: 9th Gen Intel Core i9-9980HK Octa-Core Processor (16M Cache, up to 5.0 GHz)
RAM: 32GB DDR4 RAM
GPU: NVIDIA GeForce RTX 2060
Storage: 1TB PCIe NVMe SSD
Screen size: 15.6 inches 4K OLED touchscreen glossy main display, 14 inches 4K OLED matte touchscreen
OS: Windows 10 Pro
Battery life: Around 4 hours
Apart from a 15.6-inch primary display, Asus ZenBook Pro Duo UX581 also provides a secondary 14-inch touchscreen. You can use the two screens as a huge canvas and make your creation with its included Asus Active Stylus Pen. This is another selling point of the laptop beside its i9 processor high performance.
This i9 laptop is perfect for artists and creators, but its heavyweight and poor battery life discourage many customers.
Dell XPS 15 9570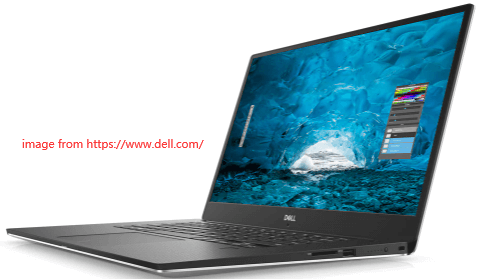 Processor: 8th Generation Intel Core i9-8950HK
RAM: 32GB DDR4
GPU: NVIDIA GeForce GTX 1050 Ti
Storage: Up to 1TB PCIe SSD
Screen size: 15.6 inches 4k (3840 x 2160) touchscreen
OS: Windows 10 Pro
Battery life: 14 hours
Dell XPS 15 9570 is powered by a 6 cores 8th Gen Intel Core i9 processor that allows you to run high-end games and demanding professional software smoothly. Its compact and lightweight design and 14-hour battery life make it convenient for users to carry around and work on the go.
New Alienware 17 R5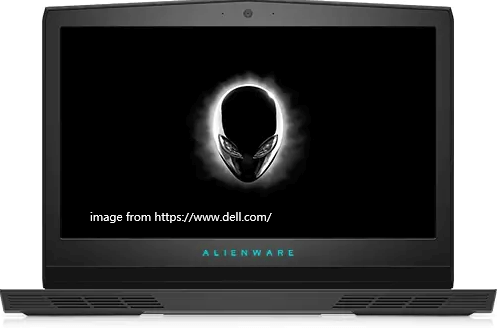 Processor: 8th Generation Intel Core i9-8950HK
RAM: 32GB DDR4
GPU: NVIDIA GeForce GTX 1080 (overclocked)
Storage: 256GB SSD + 1TB HDD
Screen size: 17.3 inches QHD (2560 x 1440)
OS: Windows 10 Pro
Battery life: Around 4 hours
This Core i9 laptop has a display with a high QHD resolution and uses the Tobii eye-tracking technology to determine your exact point of gaze smartly to deliver extra sharpness and clarity. The advanced CPU, GPU, and RAM can provide you with desktop-class performance on the laptop. For some users, its heavy form factor may not so acceptable.
Apple MacBook Pro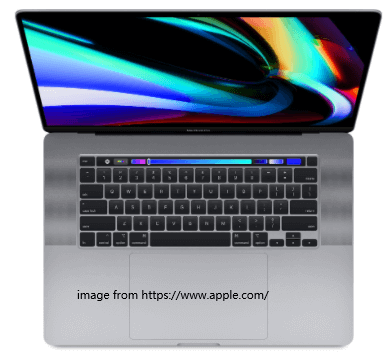 Processor: 9th Gen 8-Core Intel Core i9 Processor
RAM: Up to 64GB of DDR4 memory
GPU: AMD Radeon Pro 5500M Graphics
Storage: Up to 8TB SSD with up to 3.2GB/s sequential read speed
Screen size: 16-inch Retina Display with True Tone technology
OS: macOS Catalina
Battery life: Up to 11 hours
If you want a powerful i9 laptop running macOS, then Apple Macbook Pro should be a good choice. It comes with up to 8TB SSD that provides large storage space and ultra-fast speed at the same time. Apple's T2 Security Chip offers the best privacy and protects your information.
You should know that Apple MacBook Pro doesn't have USB-A ports and only have 4 Thunderbolt 3.0 ports. Think twice before you buy this i9 laptop if you have certain requirements for the ports. Besides, it is more expensive than other Core i9 computers that use the Windows operating system.
See also: What Are the Best Thunderbolt 3 Laptops? Here Are the Top 8
Gigabyte AERO 15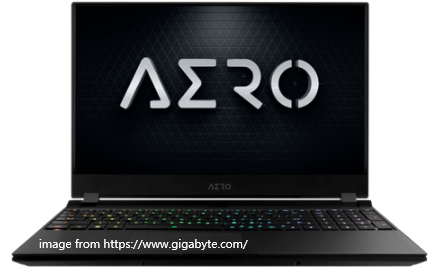 Processor: 2.9GHz Intel Core i9-8950HK
RAM: 16GB
GPU: 8GB Nvidia GeForce RTX 2070
Storage: 1TB SSD
Screen size: 15.6-inch FHD IPS (1920 x 1080)
OS: Windows 10 Home
Battery life: Up to 8 hours
Gigabyte is a well-known brand of gaming laptops and is popular among game lovers. The Gigabyte AERO 15 i9 laptop provides professional, gaming, and thermal performances at a relatively lower price.
It supports real-time ray tracing and RGB lighting and offers a good keyboard experience, all of these greatly improving the overall gaming experience. Compared with other Core i9 laptops on the list, this laptop is more cost-effective, so it is a great choice for ordinary users who pursue the i9 process's high performance.