Grand Theft Auto V is an action-adventure game published by Rockstar Games. It is a popular game but sometimes uses encountered problems while playing the game. This post from the MiniTool Partition Wizard talks about the GTA loading screen stuck issue and puts together some fixes.
Grand Theft Auto V, an action-adventure game published by Rockstar Games, is quite popular among game lovers. It was first released in 2013. Nowadays, this game is available on various platforms, including Microsoft Windows, Xbox One, Xbox 360, Xbox Series X/S, PlayStation 3, PlayStation 4, and PlayStation 5.
Unfortunately, some users reported that GTA V got stuck on the "loading story mode" loading screen while running the game. This annoying issue stops them from enjoying the gameplay. And the problem could be caused by various factors.
What should you do if you receive the same problem? How to fix "GTA loading screen stuck"? Try the following fixes one by one.
Fix 1: Pause the GTAV.exe Temporarily
When you receive the GTA loading screen stuck issue, the first thing you can try is to suspend the game for a few seconds and then resume it. This will bring you to an empty lobby instantly. And you can follow the steps below.
Step 1: Press Shift + Ctrl + Esc to open Task Manager.
Step 2: Select the Performance tab and click Open Resource Monitor.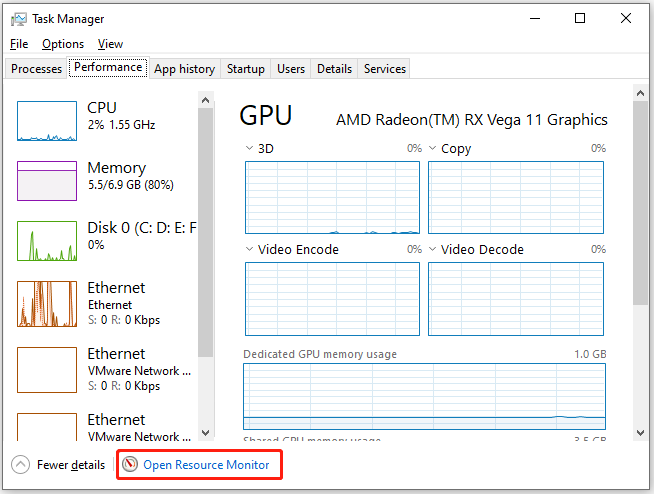 Step 3: In Resource Monitor, go to the Network tab. Then right-click the GTAV.exe and select Suspend Process. In the pop-up window, click the Suspend process button.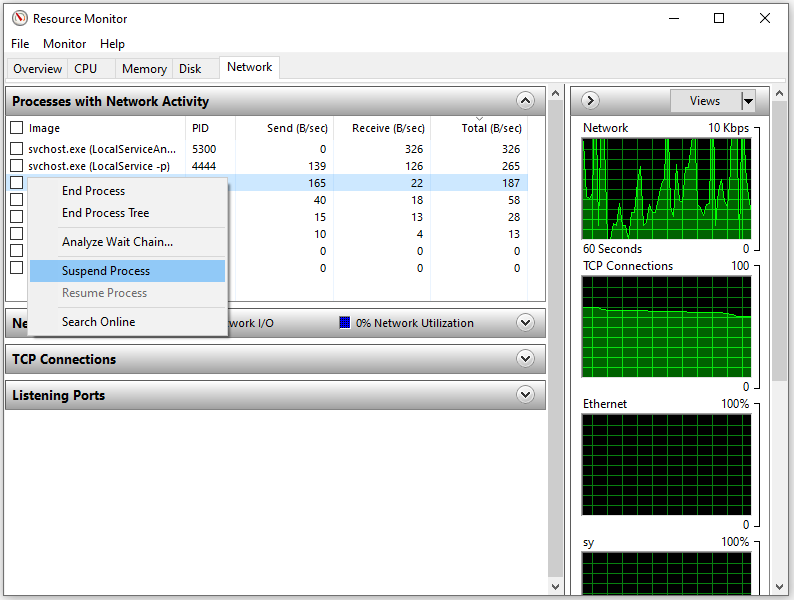 Step 4: Wait for about 15 seconds and then right-click GTAV.exe and select Resume Process. In the pop-up window, click the Resume process. button.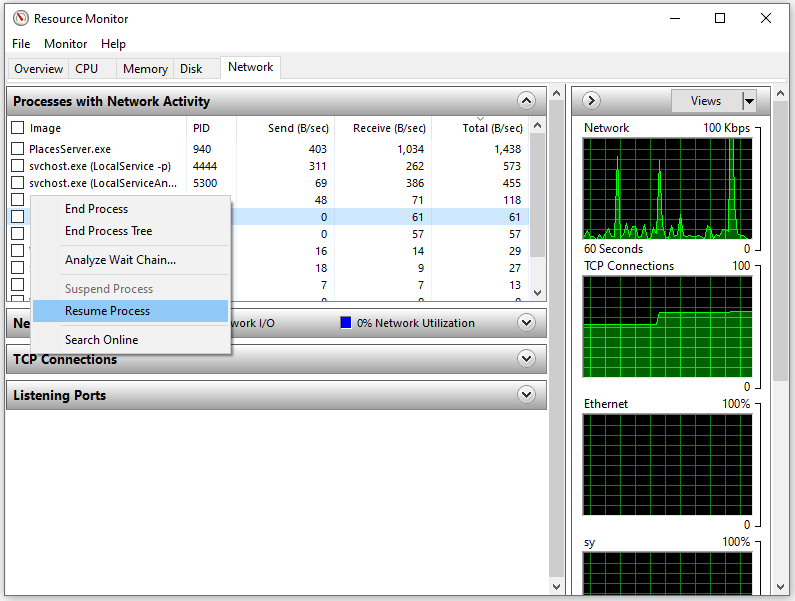 After that, you can close Resource Monitor and Task Manager. Then go back to your game and check if the "GTA loading screen stuck" issue has been solved.
Fix 2: Restart Your Game or PC
If it doesn't work to pause and resume GTAV.exe, you can try restarting your game and even the computer. Sometimes a simple restart can solve a lot of problems. It might not work in your case but it is worth trying. If your PC freezes, you might need to force reboot your PC.
Fix 3: Update Your Game
You should also update your game as well as the game launcher to the latest version, as the game developers keep releasing updates for bug fixes and new features.
If you are playing GTA V on Steam, you can update on Steam. If you are playing GAT V on Epic Games Launcher, you can check for updates on Epic Games Launcher.
Fix 4: Verify Game Files
Corrupted or missing game files could also lead to various problems, including GTA loading screen taking forever or stuck. To solve the problem, you can verify game files using your game launcher such as Steam.
And here are the steps.
Step 1: Exit GTA V and go to LIBRARY in Steam.
Step 2: Right-click GTA V from your game list and select Properties.
Step 3: In the pop-up window, select LOCAL FILES and click Verify integrity of game files. Then follow the instructions to finish the operation.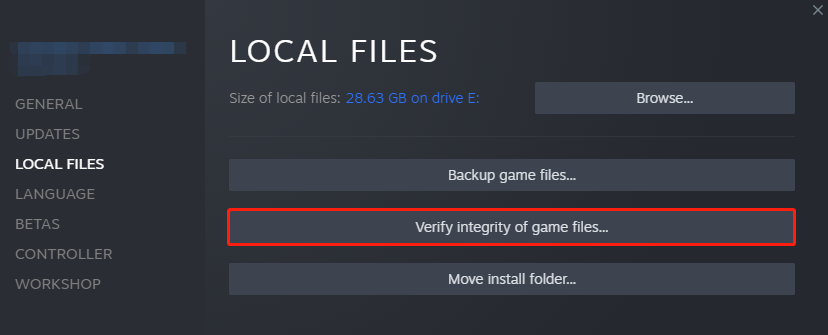 Then you can run GTA V and plat it again. Hope the game can work well this time.
Fix 5: Restart Your Network Device
You could also encounter the "GTA loading screen stuck" issue due to network issues. If your game got stuck for several minutes, you can try to restart your network device to solve the problem.
For more detailed information, you can refer to our previous post: How to Restart a Router and Modem Properly?
After restarting your network device, you can connect your PC to the Internet and check if your GTA V works properly.