The Genshin Impact failed to check for updates error confuses plenty of gamers. Fortunately, this error is not difficult to deal with. Today, MiniTool would share some available solutions with you.
An Overview of the Genshin Impacr Failed to Check for Updates Error
As one of the most popular new games, Genshin Impact possesses plenty of users. Since its release (September 2020), it has already rocked the market. Given that fact, developers keep pushing updates on the game to boost its performance.
Even so, you may find that the "Launch" button of the launcher is greyed out., which is the first sign for the Genshin Impact failed to check for updates error. Actually, this error can appear on platforms including Android, PC, and PS4.
The failed to check for updates Genshin Impact error usually happens when it performs a standard update check or you try to start the game. It occurs while a large number of players gets in its server because it isn't ready to cope with the unexpected rise.
On the other hand, you need to make sure that your Internet is connected and stable. After that, if Genshin Impact can't check for updates still, try the solutions below.
[SOLVED] Windows Update Cannot Currently Check for Updates
Solution 1: Restart Genshin Impact
A simple and easy way to eliminate temporary bugs and errors with Genshin Impact is to relaunch it. Here's how to restart Genshin Impact on different devices.
Relaunch on the PC
Step 1: Open the Quick Menu by pressing Windows and X keys.
Step 2: Click on the Task Manager option to continue.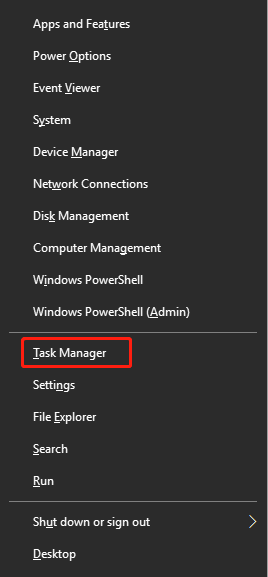 Step 3: Find Genshin Impact under the Processes tab in the Task Manager window, and then right-click on it and tap End task.
Step 4: Now, launch Genshin Impact again.
Relaunch on PS4
Open the Quick Menu by pressing the PS button on the controller.
Choose Close Application from the list.
Press the O or X button on the controller to end the game.
Run Genshin Impact again to see if it can update smoothly.
Relaunch on Android
Step 1: Swipe upwards on your Android device's screen to open the application switcher.
Step 2: Find Genshin Impact from the list of applications running on the device and then drag it upwards until it disappears from the app switcher.
Step 3: Then run Genshin Impact once more.
Relaunch on iOS
You can close applications on iOS devices by using the application switcher too. If your device has an all-screen display, swipe upwards from the bottom of the screen to see the app switcher. Then flick Genshin Impact upwards to stop it from running.
If the iOS device has the Home button, click it twice to open the app switcher. After that, find the game and remove it from the list. Then open Genshin Impact again.
Solution 2: Change DNS Server
It is likely that your DNS server is suffering from problems if you have network issues. In this case, you can change you DNS server. Here are detailed steps for doing that.
Step 1: Open the Run window by pressing Windows and R keys, and then input control ncpa.cpl and hit Enter.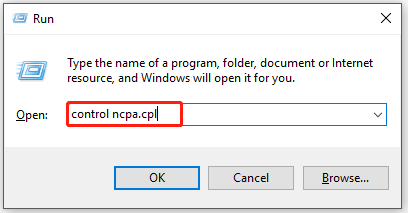 Step 2: Right-click on your network adapter and choose Properties.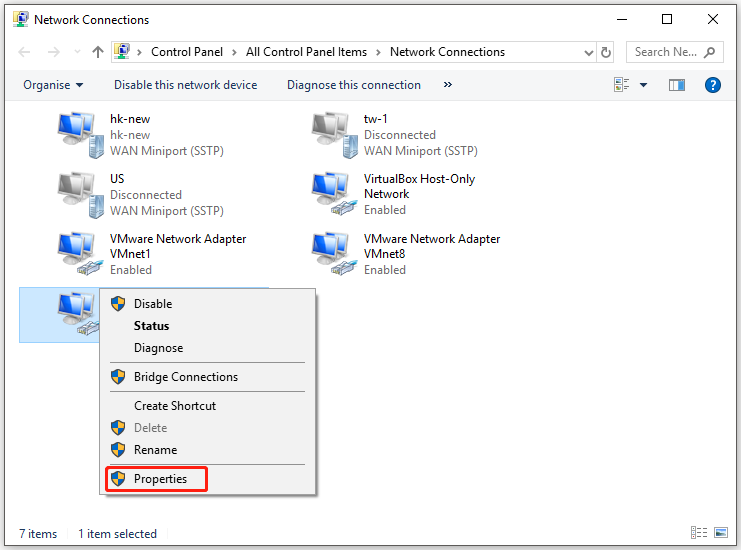 Step 3: Double-click Internet Protocol Version 4 (TCP/IPv4) in the Properties window.
Step 4: Choose Use the following DNS server addresses. Then type 8.8.8.8 behind the Preferred DNS server section and type 8.8.4.4 behind the Alternate DNS server section. Finally, click OK to save the changes.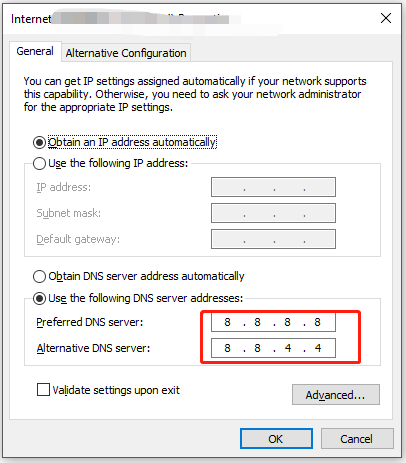 Step 5: You have to flush the DNS cache to make the changes take effect. For that, run Command Prompt as administrator from the search, and then type ipconfig /flushdns and hit Enter.
Solution 3: Utilize a VPN
You may not be able to have a stable connection to the game servers, especially during rush hours. If so, consider using a VPN to improve your network. VPN server usually have a small downtime, a robust connection, and a huge bandwidth.
Here, we have some VPN recommendations for you. VPN like NordVPN, Ivacy VPN, and CyberGhost VPN are worth having a try.
Solution 4: Reinstall Genshin Impact
If the failed to check for updates Genshin Impact error still persists after trying the above fixes, reinstall Genshin Impact.
Step 1: Open Settings and click Apps.
Step 2: Scroll down the content to find Genshin Impact.
Step 3: Click on the game and tap Uninstall. Then follow the on-screen instruction to finish the uninstallation process.
Step 4: Move to the official website of Genshin Impact to download and install it.