Sometimes Spotify takes forever to load. You may wonder: why is spotify so slow? How to fix Spotify slow issue? Don't worry. This post from MiniTool will show you some effective solutions to fix the issue easily.
Spotify is a well-known digital music service which allows you to access to millions of songs. With Spotify, you can play millions of songs and podcasts for free. And you can find music from all over the world, which is very convenient. Spotify is very popular. Many people have installed spotify on their computers to play music.
However, recently, many Windows users report that they find Spotify becomes slow on their PC. Why is Spotify so slow? Many users want to know the reasons. Well, the reasons for Spotify slow issue can be various, such as unstable Internet connection, corrupt Spotify installation files, insufficient memory and so on. How to fix Spotify slow?
After analyzing several posts on how to fix Spotify slow issue on PC, here I have summarized some top solutions. If you are experiencing the same problem, you can try the following solutions to fix Spotify desktop app slow issue.
Solution 1. Turn off the Hardware Acceleration
Some users reported that after turning off the hardware acceleration, they fixed Spotify slow issue. This solution is proven to be an effective one. You can have a try.
Here are the detailed steps:
Step 1. Launch the Spotify application on your computer.
Step 2. On the upper left corner, click the Edit button and click the drop-down menu to select Preferences.
Step 3. Then click on Show Advanced Settings.
Step 4. Under the Compatibility section, click the toggle button next to Enable Hardware Acceleration to turn off it.
After turning off the hardware acceleration, check to see if Spotify slow issue gets resolved.
Solution 2. Free up RAM
If there are too many background applications running on your PC, Spotify can become slow due to insufficient memory. In this case, you can free up RAM and check to see if this is helpful.
You can follow the steps below to free up RAM:
Step 1. Right click on the taskbar and select Task Manager from the menu.
Step 2. Switch to the Processes tab, check which applications are using lots of memory. Right click on them and choose End task.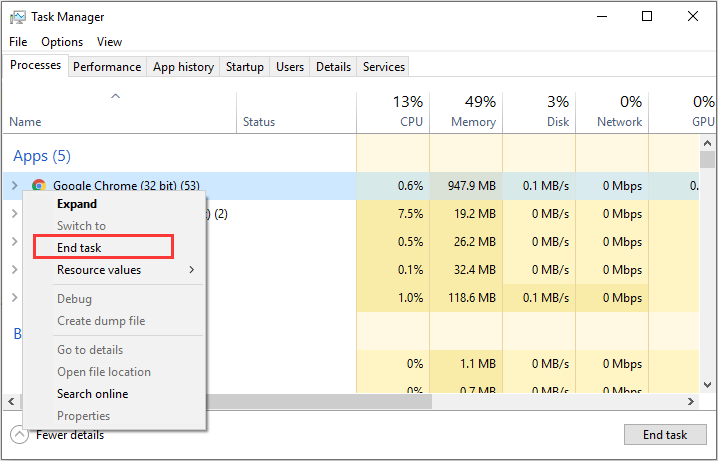 Step 3. After ending applications that are using much memory, you should have a sufficient amount of memory. Then launch Spotify again and see if Spotify desktop app slow issue gets fixed.
You may be interested in this post: How to Clean RAM? Here Are Several Efficient Methods for You
Solution 3. Reinstall Spotify
If the above solutions do not work for you, you may try reinstalling the Spotify application.
Reinstalling the application can help you get rid of a lot of issues including Spotify desktop app slow. So you can have a try.
Step 1.Type control in the Windows Cortana search box and click the best match Control Panel to open it.
Step 2. Set View by Category and then click Uninstall a program under the Programs and Features section.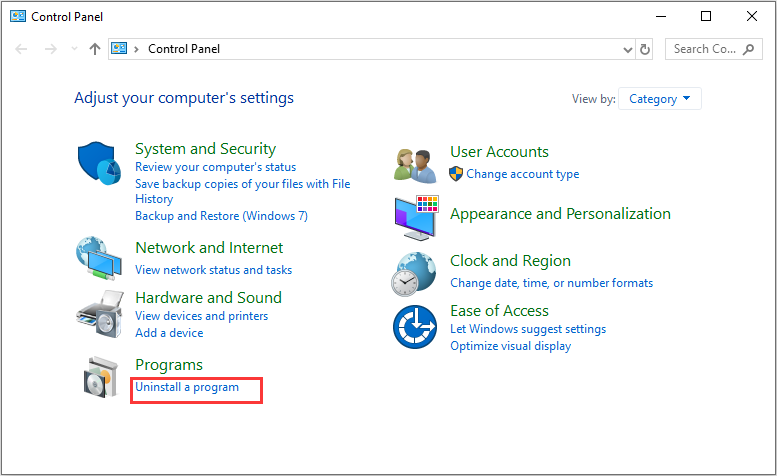 Step 3. Then look for Spotify from the programs list and right click on it to select Uninstall.
Step 4. Follow the on-screen prompts to uninstall the program completely. Download Spotify from its official website and then reinstall it.
Conclusion
After reading this post, now you should know how to fix Spotify desktop app slow issue. Which method works for you? Do you have better solutions? We are glad to have you share it with us.