Summary :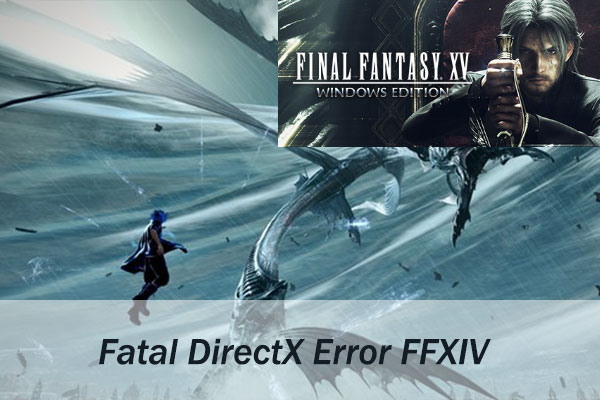 MiniTool Solution introduces some effective ways to solve fatal DirectX error FFXIV (Final Fantasy XIV) in this post. You can try them one by one if you are facing the same problem. Don't worry. They are all easy to operate.
Final Fantasy XIV (FFXIV) is a massively multiplayer online role-playing game. It is supported by many platforms, such as Microsoft Windows, PlayStation 4, macOS and Xbox One.
According to the report, some players on Windows fail to run the game with the error message that a fatal DirectX error has occurred. It's really annoying but you can find some solutions in the following contents.
Fix 1: Run the Game in Borderless Window
Since FFXIV crashed on startup with the message "a fatal DirectX error has occurred", you can't change the in-game settings to run the game in borderless window. So, you need to edit a configuration file to achieve the goal.
Step 1: Press Win + E to open File Explorer.
Step 2: Navigate to This PC > Documents > My Game > FINAL FANTASY XIV.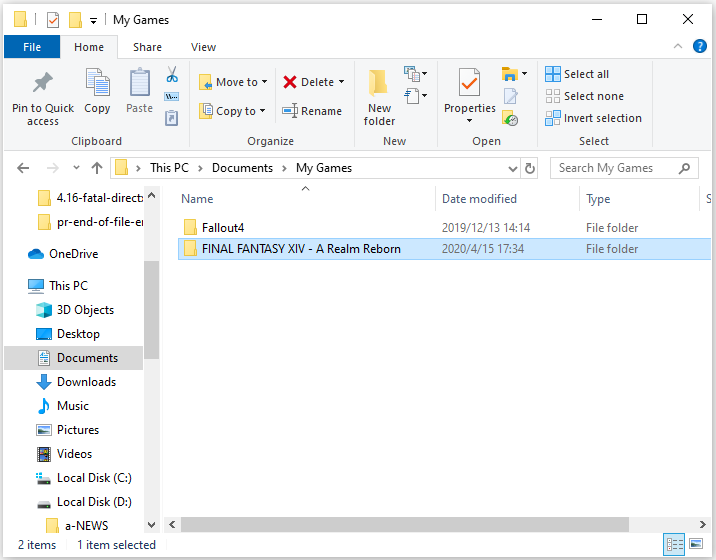 Step 3: Right-click the file named "FFXIV.cfg" and select Open with > Notepad.
Step 4: Press Ctrl + F and search for ScreenMode. Then change the value of ScreenMode to 2.
Step 5: Save the changes and exit Notepad.
Now you can relaunch the game and check if fatal DirectX error FFIXT has been solved. If it still exists, you need to go to the next fix.
Fix 2: Update Your Graphics Card Driver
Most DirectX errors are caused by corrupted or outdated graphics card driver. When you see the fatal DirectX error FFIXT, you should check if your graphics card driver is up-to-date. You can follow the steps below to update the driver.
Step 1: Right-click Start menu and select Device Manager to open it.
Step 2: Double-click Display adapters to open the list of your graphics card drivers. Right-click the one you're using and choose Update driver.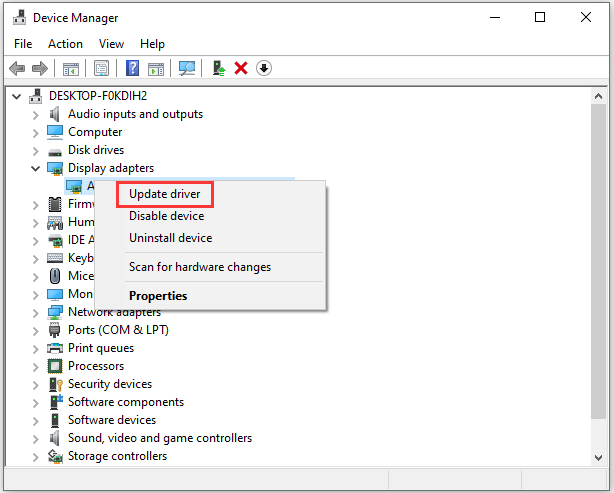 Step 3: In the pop-up window, click Search automatically for updated driver software. Then follow the on screen instructions to finish the process.
Once it's done, you can run the game and the problem should disappear.
Tip:
If fatal DirectX error on Final Fantasy XIV happens after you updated your graphics card driver, you can
roll back the driver
to solve the problem.
Fix 3: Run FFXIV Using DirectX 9
Fatal DirectX error FFIXT might occur if you're using DirectX 11, the default one to be launched on Windows 10. Some users have fixed the issue by switching to DirectX 9 and you can also have a try.
You can do the operation in the game and you just need to go to Settings > System Configuration > Graphics and find the related options. Another way is to use Steam and you can follow the steps below.
Step 1: Launch Steam.
Step 2: Select LIBRARY from the tool bar to open your game list. Then right-click Final Fantasy XIV and choose Properties.
Step 3: Under GENERAL tab in the pop-up window, click SET LAUNCH OPTIONS.
Step 4: Input dx9 in the box and click OK to confirm the operation.
Tip: If there were any other launch options, you should press Space and then input dx9 to separate them.
Now launch the game from Steam and check if you have fixed fatal DirectX error on Final Fantasy XIV.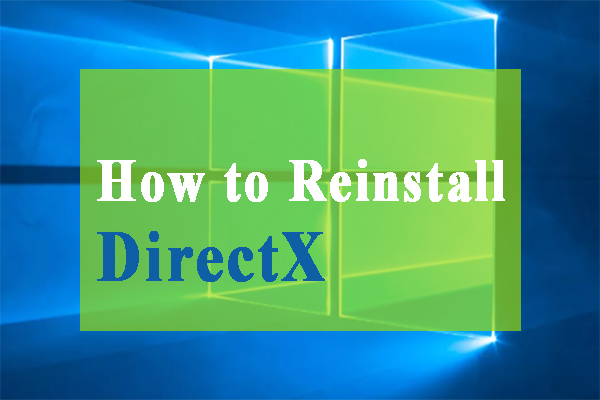 You are always required to reinstall DirectX after encountering some errors with DirectX. This post will show you how to reinstall DirectX in Windows.