Is Escape from Tarkov Steam available? MiniTool would explain that in this post. In addition, it also illustrates Escape from Tarkov Steam release date, price, pre-order, and so forth.
About Escape from Tarkov
Escape from Tarkov (EFT), a multiplayer first-person shooter video game, is developed by Battlestate Games for Windows. It has been in a closed beta state since 2017. Over the course of the game's beta period, the developers have released regular game updates such as new features, maps, characters, and equipment.
These updates sometimes come with a reset of players' in-game progression. According to Battlestate Games, Escape from Tarkov would be a conventional full purchase release without any free-to-play or microtransaction elements.
In addition to downloadable content, there is a possibility of a release on Steam sometime after the game's official release. Is Escape from Tarkov on Steam? Please keep reading the post.
Also read: Is Dying Light 2 Cross Platform? [PC, PS4/PS5, Xbox Series X]
Is Escape from Tarkov on Steam
Escape from Tarkov Steam is about to become available. In an interview in 2016, the programmer Pavel Dyatlov explained that it was certainly the "plan". He said, "We will release the game on our platform and then we will launch on Steam, that's the plan."
What's the Escape from Tarkov Steam release date? It is not for sure.
PS5 Exclusives for Now, 2022, and Upcoming Years
Can You Buy Escape from Tarkov on Steam
Different from other games, Escape from Tarkov is not available on any of the big game clients like Steam, Epic Games, or Origin. Instead, you are only allowed to buy the game from the EFT's official website.
After entering the official website, you will see the logo "Escape From Tarkov, Pre-Order. Tip: Though this game is still technically in the closed beta at the time of writing, it won't be an issue.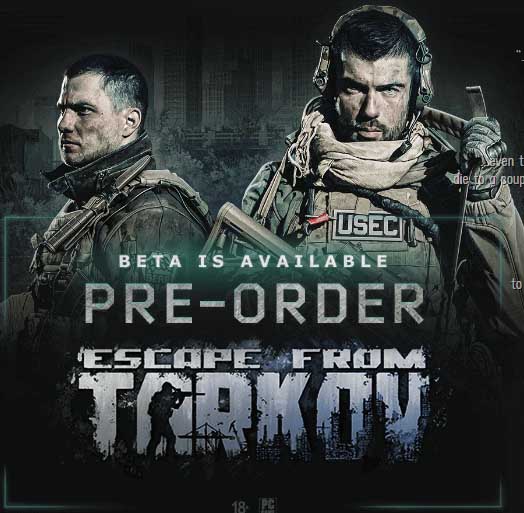 Click on the logo and you will see all the available editions. You can choose one based on your demands.

If you want to gift Tarkov to a friend, scroll down the page after you choose an edition and click on the Purchase as a gift link. After that, follow the on-screen instructions to finish the process.
Note: You can either enter a firend's email address or you send them the activation code yourself.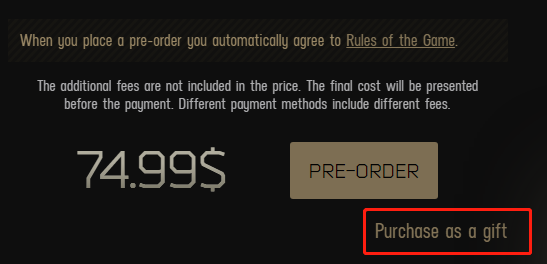 As for the Escape from Tarkov Steam price, it varies according to editions. You should also note that the following prices don't include the additional fees. The final cost will be presented before the payment. Besides, different payment methods include different fees.
The Standard Edition charges you $44.99. It offers you guaranteed instant access to closed beta, digital copy pre-load, basic stash (10 x 28 cells), and bonus equipment at start.
The Left Behind Edition costs you $74.99. In addition to guaranteed instant access to closed beta and digital copy pre-load, this edition provides you with increased size of stash (10 x 38) and additional equipment and resources in stash.
The Prepare for Escape Edition charges you $99.99. Based on the features of the Left Behind Edition, this edition also has initially good standing with all in-game traders. The size of stash is 10 x 48.
The Edge of Darkness Edition charges you $139.99. It adds unique in-game ID and free access to all subsequent DLCs in addition to the features of the Prepare for Escape Edition. Besides, the size of stash is upgraded to 10 x 68.