There is no doubt that a good RAM has significant impact on your gaming experience. What are best RAM for gaming 2020? How much RAM is enough for gaming? In today's post, you will get all the answers from MiniTool.
How Much RAM Is Enough for Gaming?
When it comes to getting better performance for gaming, you may consider picking up a best gaming RAM. Prior to upgrading RAM, you'd better to have an overall impression of how much RAM is enough for gaming. Usually, the more memory capacity means faster transfer rate if the clocking speed is not considered.
In fact, the answer to the question is slightly different between 32-bit and 64-bit operating system. If you are using a 64-bit computer, more memory capacity will be supported than a 32-bit one. A 32-bit operating system can only read a maximum of 4 GB memory capacity.
However, you need a RAM with the minimum of 8 GB for any gaming PC. With a 8 GB RAM, you should run most games like League of Legends without any problem. Well, 16 GB is the optimal memory capacity for gaming PC today. It should never run out of RAM no matter what game you're playing. 32 GB RAMs are becoming increasingly popular especially for those high-end gaming PC.
Now, let's see the best RAM for gaming 2020.
Best RAM for Gaming 2020
As discussed in the post of DDR3 VS DDR4, a DDR4 RAM usually has higher clocking speed, lower voltage and larger capacity, which have great impact on the gaming experience. So, it's highly recommended that you use a DDR4 RAM.
Here you can pick one from the following best RAM for gaming.
#1. Corsair Dominator Platinum RGB 32 GB DDR4
The most distinctive feature of Corsair Dominator Platinum DDR4 is that the RAM was designed with the new Capellix LED technology. It boasts the patented DHX cooling technology and excellent performance have made it become a leading brand over the years. Besides, the unique iCUE software developed by Corsair also boost Dominator Platinum to be the best memory for gaming.
With 32GB memory capacity and the high clocking speed of 3200Mhz, you can enjoy a very smooth gaming experience. The Voltage is 1.35v whereas its price is relatively expensive. You need to pay $229.99 for it. If the price is not a factor, you can choose this RGB RAM.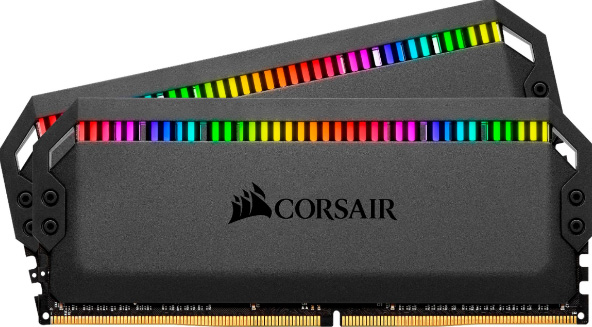 –image from newegg.com
Pros:
Ultra-bright Capellix RGB LEDs
Dominator DHX heat spreaders
Advanced iCUE software
Cons:
Expensive
A bit more bulky
#2. Kingston HyperX Predator Black DDR4
Since Kingston released the HyperX Predator Black series, it has become a new heat spreader in black aluminum. This DDR4 RAM was designed with greater heat dissipation and higher clocking speed. To some extent, it can be classed as an RGB counterpart.
The clocking speed of the most popular series can be up to 3000MHz. Its memory capacity ranges from 8GB up to 128 GB whereas it is highly recommended that you choose a 16 GB kit. You need to pay about $100 for a 16 GB Kingston HyperX Predator.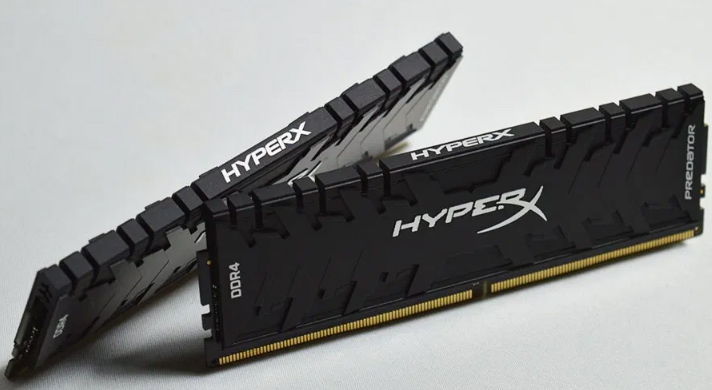 –image from funkykit
Pros:
High overclocking ability
Less expensive
Relatively small in size
Cons:
Not the quickest available
#3. G.Skill Trident Z RGB 16GB DDR4-2400MHz
G.Skill Trident Z RGB has a beautiful RGB lighting design. With 5 individual addressable RGB LEDs and a frosted diffuser, which produces a soft glow and looks fantastic in any PC build. Like most DDR4 RAMs, the voltage is 1.2v. Its clock speed can range from 2400MHz to 3600MHz and more.
In addition, the overclocking performance is in accordance with other Trident memory. You can be able to squeeze a couple hundred of more MHz out of the 16GB kit. You just need to pay $91.99 for one. Anyhow, it is worth considering for any gaming PC.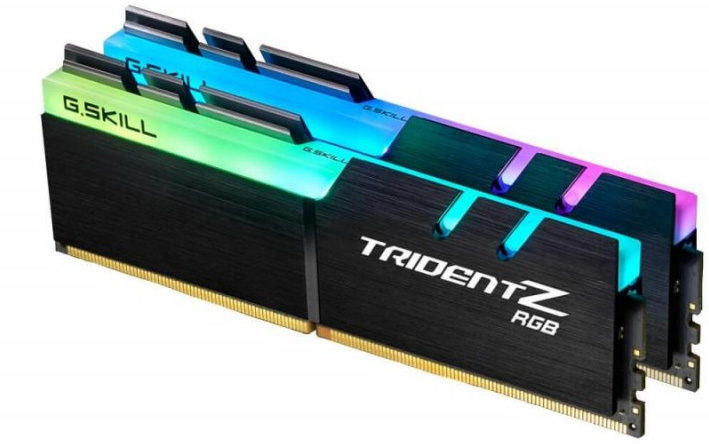 –image from Amzaon
Pros:
Fantastic RGB patterns
The same height as non-RGB models
Less expensive
Cons:
No customized lighting profiles
#4. Ballistix Tactical Tracer RGB DDR4-2666 MHz
Ballistix Tactical Tracer RGB DDR4 is developed by Crucial. It is another worthy option if you want to personalizing and modding your gaming PC. Now, 16 GB to 64 GB memory capacity are available at 2666MHz to 3000MHz. The 32 GB RAM is sold by $172.99.
One of the best selling points is that the DDR4 kit has 16 addressable RGB LEDs with 8 controllable zones and a removable light bar. This RAM provides a 3D printable light bar that enables you to print various light bar to create a range of aesthetics. If you were a power user, you can modify the existing files and customize your own design.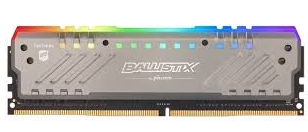 –image from Amzaon
Pros:
3D printable and removable light bar
Powerful RGB software control
Cons:
Fairly expensive
RGB software is not available for X99
The 4 best gaming RAMs are introduced to you. Now, you can refer to the above information to pick up one.