Select an Operation on Partition Manager | MiniTool Tutorial [Help]
Selecting an Operation
Users can right click on a partition or disk to manage it. They can also select one function from the top Partition menu or Disk (Dynamic Disk) menu after selecting the partition or disk. The most direct way to manage a partition or disk is to choose function from Action Panel after selecting the partition or disk.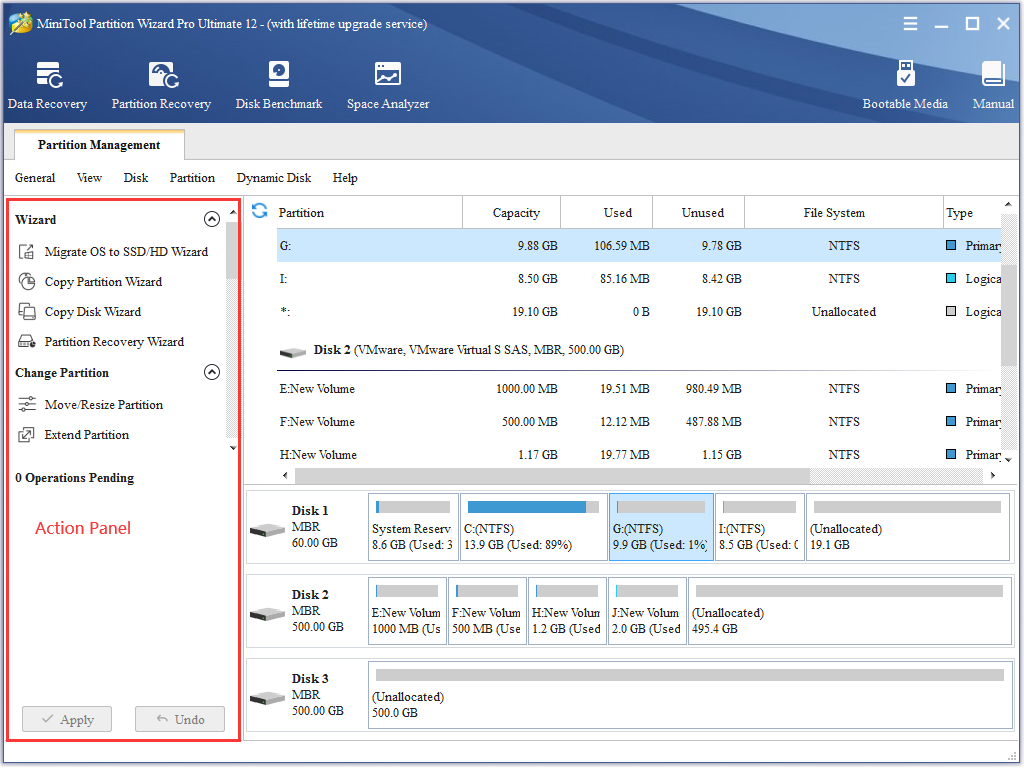 What users should pay attention to is that the partition operations are effective only when a partition is chosen. 
Similarly, if users choose a disk, only disk operations will appear in Action Panel.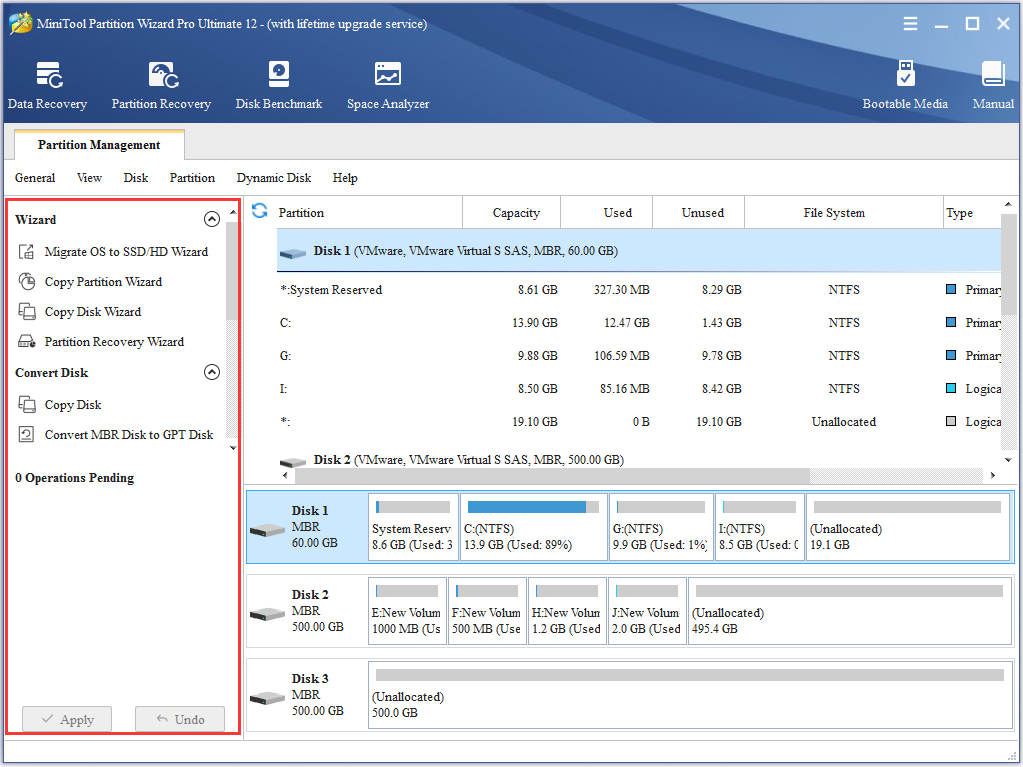 Most of the time, users need to click on Apply button in Tool Bar to complete management in MiniTool Partition Wizard.