How to Label Partition | MiniTool Partition Wizard Tutorial [Help]
About Change Partition Label
Partition label is an optional name assigned to a partition to help users identify a certain partition quickly. Although partition label is not required, it makes it easier to keep track of what data is stored on each partition, especially when users have got many partitions.
Once the data saved in a partition are not matched with the partition label (for instance, the partition which is used to store working files is labeled Game), users can change it.
How to Change Partition Label
Step 1. Select the target partition, and click Set Label from the Partition Management group of the left action panel or click Label from the submenu of Partition.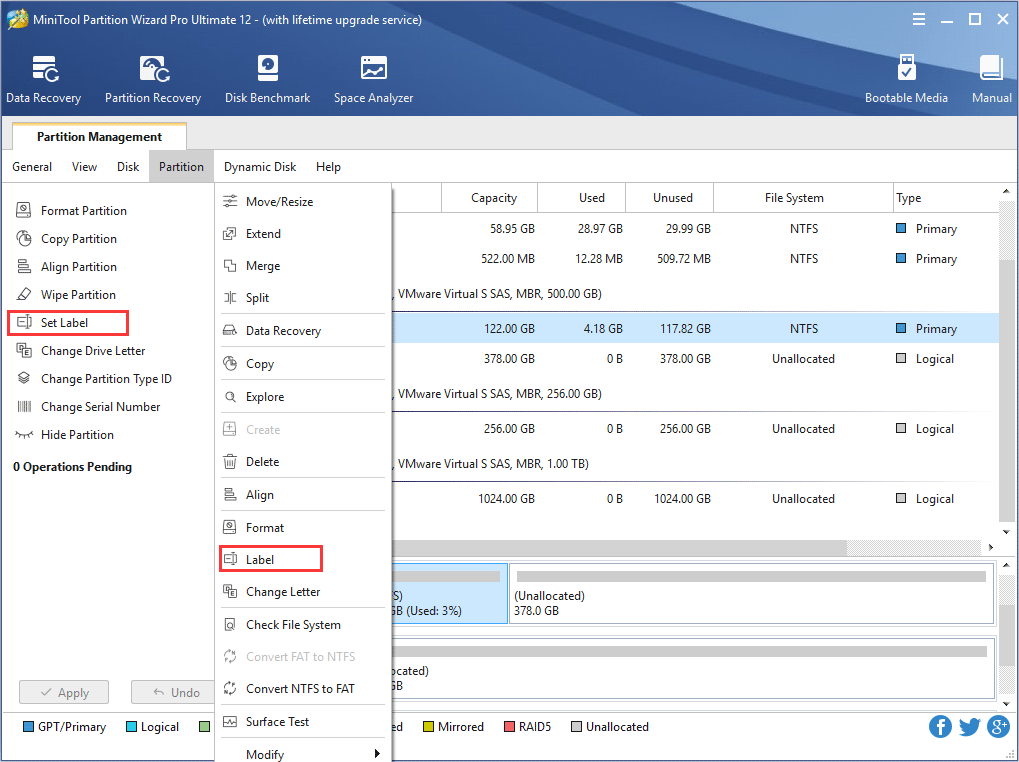 Step 2. A dialog box appears. Now, users can label/relabel the selected partition, and then click OK button to go back to the main interface.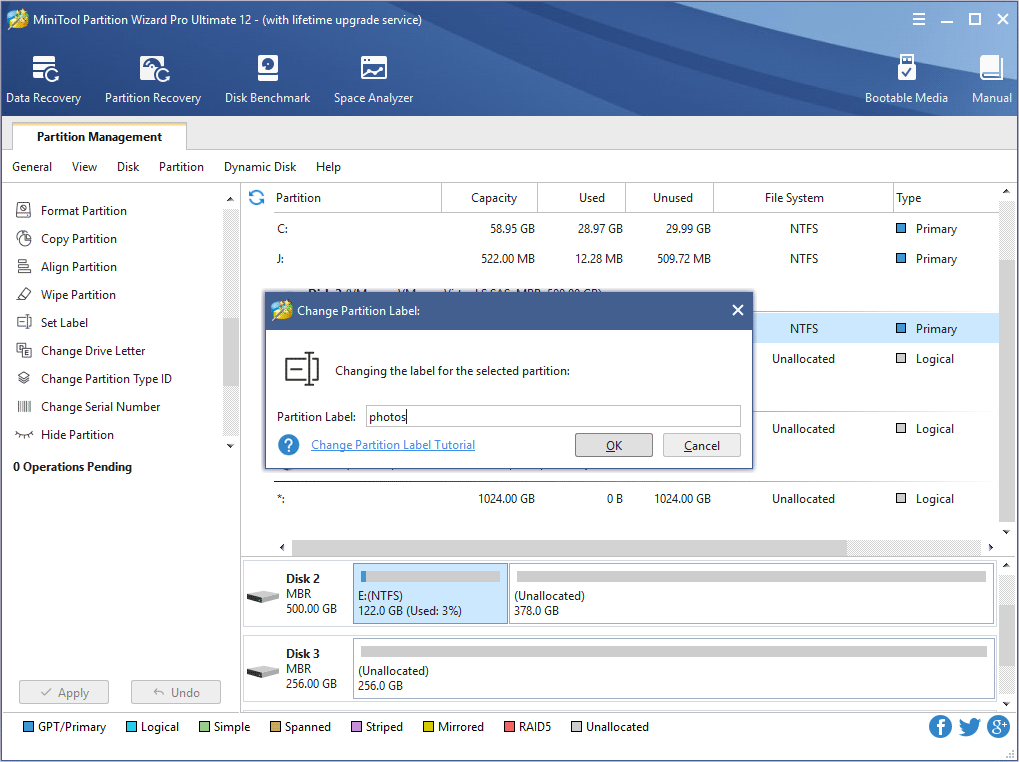 Step 3. Finally, click Apply to execute all changes.