How to Explore Partition | MiniTool Partition Wizard Tutorial [Help]
About Explore Partition
Explore Partition feature ensures that it is the partition users want to modify. For example, when users are managing partitions under boot mode, it is difficult to identify each partition because drive letter can be disordered.
Besides, it is convenient for you to explore partition at first and then manage it within the same utility even in Windows. So, how to explore partition? Please read this MiniTool Partition Wizard Tutorial.
How to Explore Partition
Note: MiniTool Partition Wizard only supports the exploration of FAT12, FAT16, FAT32, and NTFS partitions.
Step 1. Select the target partition, and then choose Explore Partition from action panel.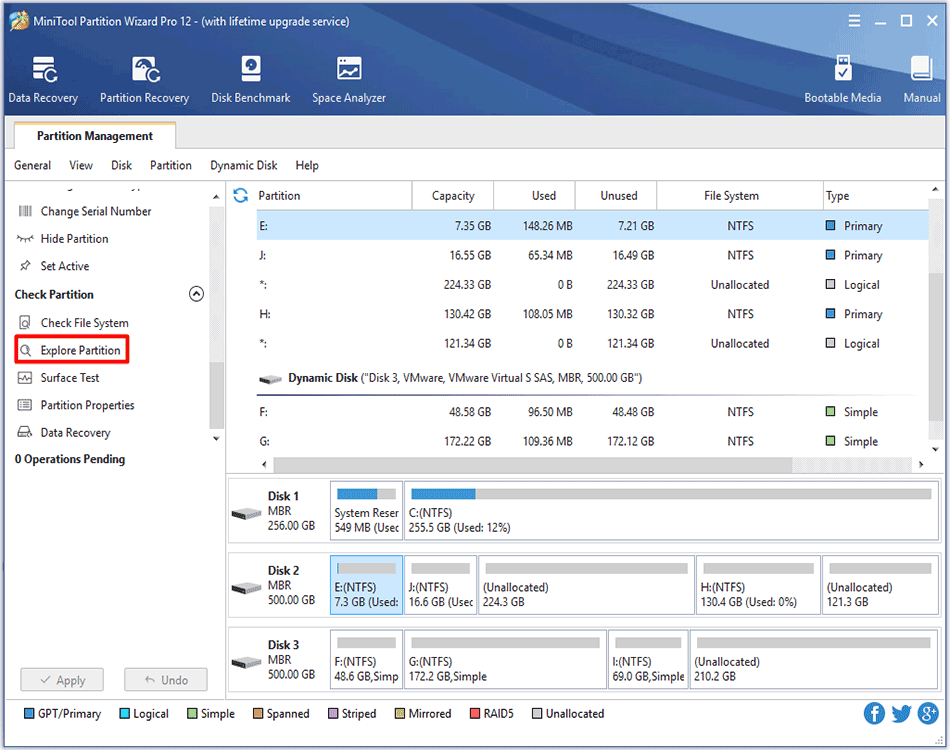 Step 2. This software lists all files in this partition with a tree structure. There you can view File Name, File Size, Creation Time and Modified Time altogether.