How to change Partition Type ID with ease? Here MiniTool Partition Wizard tutorial shows how to change partition type ID within simple steps.
About Change Partition Type ID
For MBR-style partition, each partition has one partition type ID, so the system can tell the type of partitions by the ID. There are many partition type IDs, and the following IDs are frequently used:
0x07 NTFS
0x0B FAT32, used by DOS & Win95
0x0C FAT32 using LBA mode to access to FAT32 partition
0x01 FAT12
0x04 FAT16, less than 32 MB
0x06 FAT16, greater than 32 MB
0x0E FAT16 using LBA mode to access to FAT16 partition
Usually GPT hard drive has EFI system partition or Microsoft reserved partition, which refers to the partition type ID. When there is a special need, users may want to change the partition type ID. MiniTool Partition Wizard provides users a feature to change type ID on GPT disk.
How to Change Partition Type ID
Change Partition Type ID is very simple. Only three steps are required to complete this job. The following is the MiniTool Partition Wizard tutorial.
Step 1. Select or right-click the partition and click Change Partition Type ID from the action panel or pop-up menu.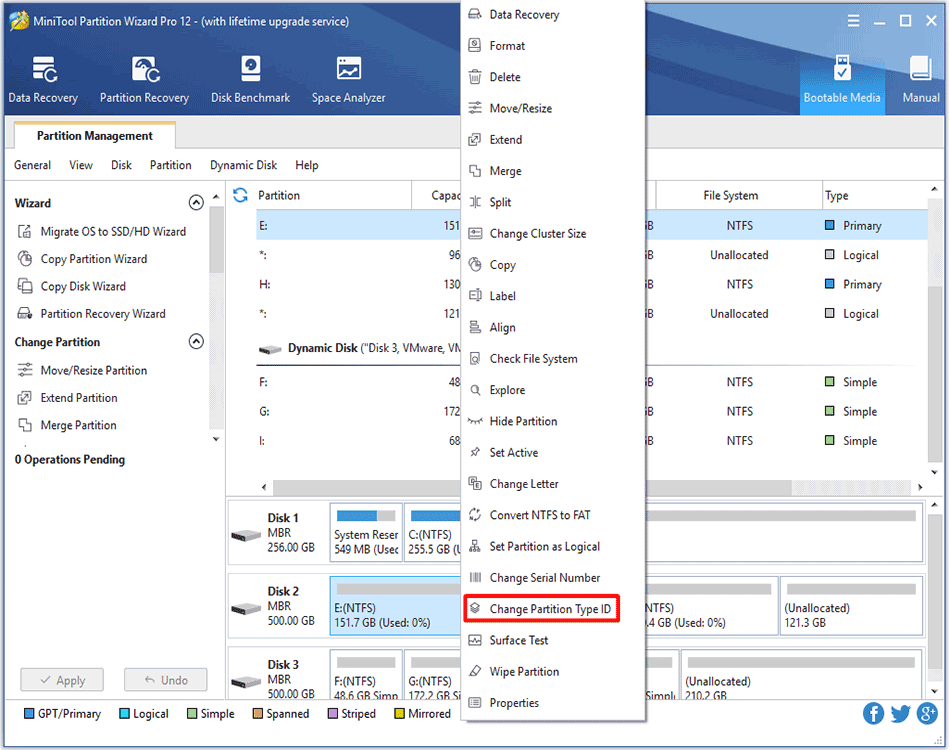 Step 2. Choose a partition type ID from the list or enter ID manually according to actual need. And then click Yes button to go back to the main interface.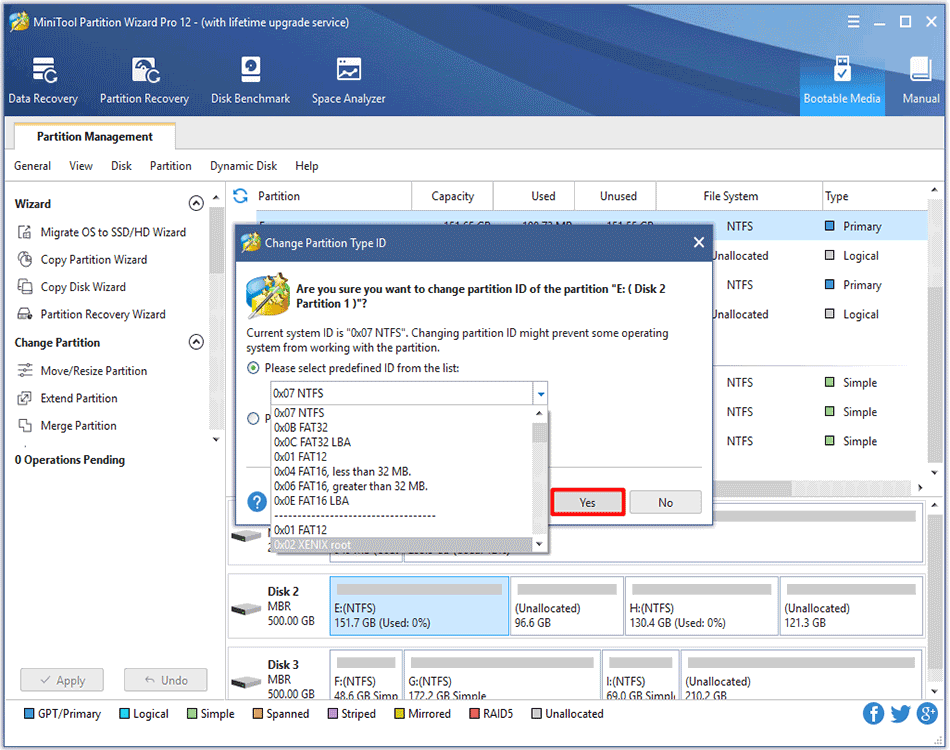 Step 3: Click Apply to execute this change.