Are you still hesitated to switch to other platforms due to many issues of Windows 10? In fact, there are still some advantages to Windows 10 over other platforms like Linux and Mac. In today's article, MiniTool Solution will discuss why Windows 10 users started switching to other platforms and provide some useful tips.
Issues Windows 10 Is Facing
Windows 10 boasts some powerful features that make quite a lot of users persist in using it. However, a great many issues users have been dealing with are exposed with continuous Windows 10 update.
Now many Windows 10 users started switching to other platforms. In order to prevent this situation from getting worse as time goes by, Microsoft really needs to fix as soon as possible.
1. No Default Registry Backup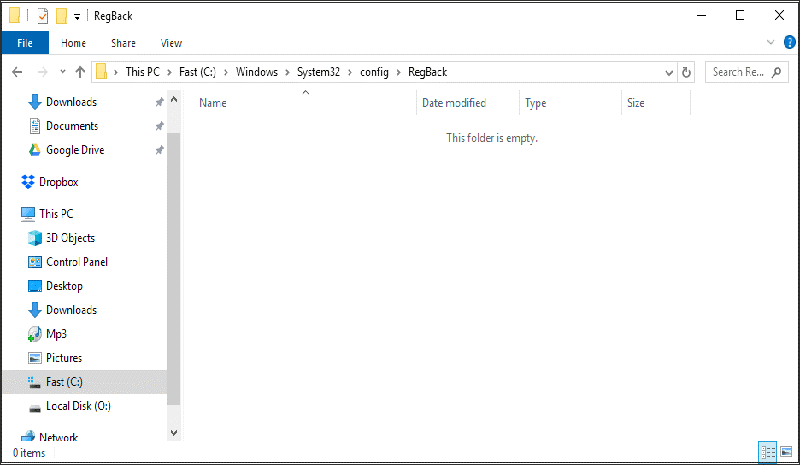 To save more disk space, Microsoft released a new feature in the latest Windows 10 updates. In the last three major Windows 10 updates, the registry backups cannot be stored by default. But the registry backup is very important to protect your Windows operating system. So, many Windows 10 users started switching to other platforms.
Here you can also back up your OS with some professional software or enable registry backup Windows 10.
2. Old Forced Update in Windows 10
Although Windows 10 update brings new features, some users may prefer to use the old Windows 10 version, that's why people hate old forced update in Windows 10. So Microsoft introduced a new feature that enables Windows users to delay Windows 10 update.
However, some Windows 10 users started switching to Linux due to the fact that they cannot access these advanced features, because sometimes these advanced features disappear in the early version of 1903.
2. Has Privacy Issues
For those who don't want Windows 10 to collect their private data, it's not good news that Windows 10 has some privacy issues, because the information related to your PC is continuously being synced to your Microsoft account.
In addition, it is difficult to make personalized customization in Windows 10 1803 version and later versions. The latest OS version, 1903 version has plenty of BSOD errors and other issues.
Windows 10 Users Started Switching to Other Platforms
Due to these vexing problems, Microsoft is facing a challenge that more and more Windows 10 users started switching to Linux and Mac.
For those who use Linux OS, they can view its sources code, but cannot open the source code in Windows, so they should always patch, fix bugs. Besides, due to its good Kernel optimization, Linux owns better operating efficiency.
Some people prefer to use Mac over Linux since they want to use Microsoft Office and Adobe Creative Suite on a daily basis.
What Advantages Windows 10 Still Over Other Platforms
1. Good Software Support
It's convenient for many content creators and graphic designers who prefer to use the Windows, because Windows 10 supports all kinds of tools like Adobe Photoshop.
However, Adobe Creative Suite is not supported by Linux. That mainly explains why Windows 10 users are reluctant to switch to Linux. In other words, Windows 10 is still a good choice for most average users. There are many available tools on Linux that support you to do the job, but once you switch to Linux, Adobe would be forced to develop Linux versions as well.
2. User-Friendly Interface
A user-friendly interface is another reason that attracts so many people to install Windows 10. It's more convenient and simpler to control desktop by Cortana. Besides, a new virtual desktop that allows you to run multiple desktops without affecting each other.
3. Better Compatibility
The biggest limitation of Linux is that the battery life is below average. Moreover, users have to face some annoying issues such as keyboard backlight not working, installations get stuck on Grub. However, Linux has hardware compatibility issues as well.
4. Support Linux Like Features
It's reported that Microsoft improved its platform. Now, Windows 10 supports some Linux like features. These new features spurred many people who want to stick to Windows.
5. Linux Is Slow
Many people who switched to Linux encountered different issues on the platform. One of the major issues is that Linux is slower than Windows 10. For gamers who are looking for high performance, they may choose Linux. But some users complained that the launch times are annoyingly slow and animations stutter.