Move/Resize Partition
About "Move/Resize Partition"

Move/Resize Partition is capable of changing partition size and location in Windows with ease. It helps:
1.Enlarge a small partition or shrink a large partition in Windows which does not contain "Extend Volume" and "Shrink Volume".
2.Extend or shrink a FAT partition in Windows Vista, Windows 7, Windows Server 2008, etc.
3.Extend a partition to the left contiguous unallocated or free space.
4.Extend a primary partition to contiguous free space.
5.Move unallocated or free space to be contiguous to the partition we want to extend.
6.Move a certain partition where bad sector exists to a safe place.


How to Move/Resize Partition

After successful installation, please launch MiniTool Partition Wizard to get its main interface: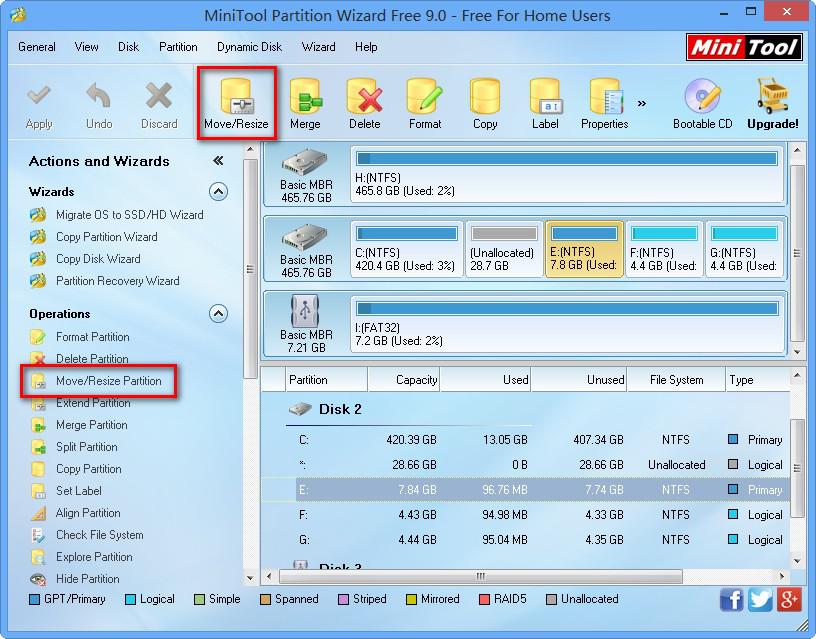 In general, Move/Resize Partition contains 3 operations – shrink partition, extend partition, and move partition. Let's see these operations in detail.

Firstly, select the partition we want to operate and activate "Move/Resize Partition" from the left function list or from toolbar to get the following interface: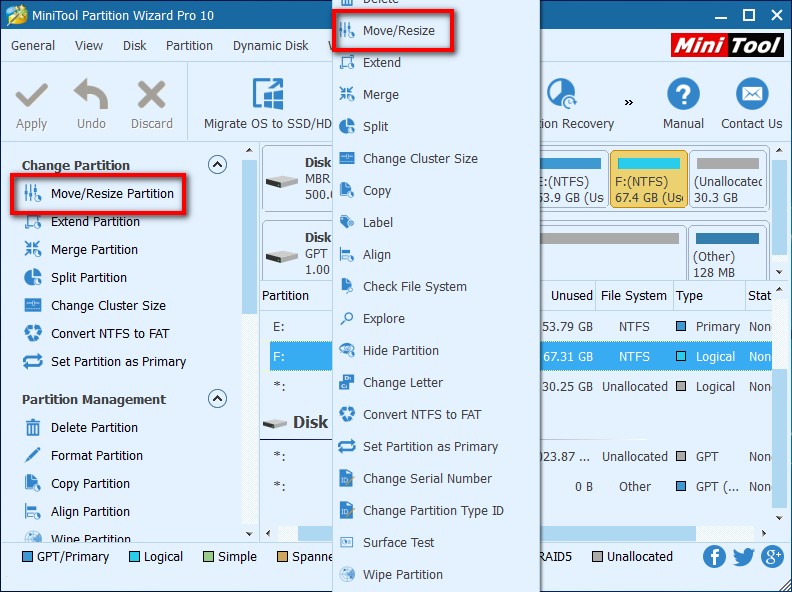 Here, a blue partition handle is shown. The length of the handle represents partition size while the blank area means unallocated space. To shrink a partition, users only need to shorten the handle via dragging black triangles. To extend a partition, just lengthen the handle. To move a partition, drag the whole partition handle towards unallocated space. Then, click "OK" to go back to the main interface.

Note: in Move/Resize Partition interface we can see the option Using Enhanced Data Protecting Mode which is checked by default. Please keep it checked since it gives the strongest protections to our data.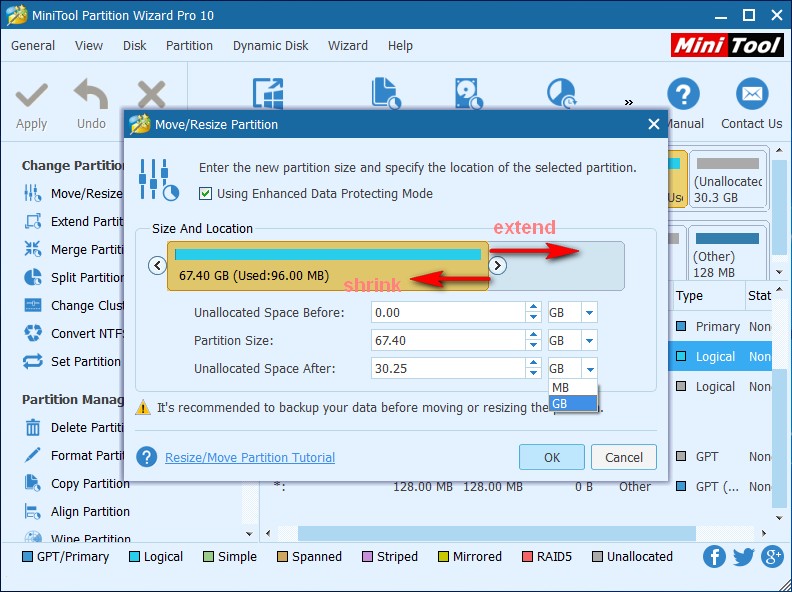 From this interface we can see partition E and the unallocated space interchanged their position. At this time, please click "Apply" button on the top left corner to apply the change to computer.

Now, MiniTool Partition Wizard Article Tutorial to move/resize partition is done.
Tweet Your New Skill