Summary :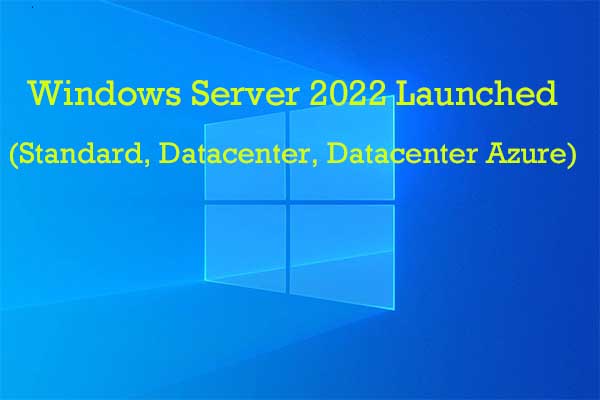 Windows Server 2022 launched recently. It comes in Standard, Datacenter, and Datacenter Azure editions. Compared with previous versions, what's new in the Windows Server 2020? MiniTool would show you.
It is said that Windows Server 2022 Standard, Datacenter, and Datacenter Azure launched already. Is it true? What are Windows Server 2022 Windows Server? Please move on!
Windows Server 2022 Release Date
A new long-term version of Windows Server edition – Windows Server 2022 launched already. What's the Windows Server 2022 release date? Well, it is released on August 18, 2021. You can get this system after the Windows Server 2022 release date. Besides, you can choose an edition based on your demand (editions include Standard, Datacenter, and Datacenter Azure).
Tip: The support for Windows Server 2022 will end on October 13, 2026. Fortunately, Microsoft may offer extended support until October 14, 2031. Even though the software stops obtaining mainstream support, you can still get paid support.
Though Windows Server 2022 is available for mainstream users, it is only available on the Long-Term Servicing Channel (LTSC).
Built on the foundation of Windows Server 2019, Windows Server 2022 also has some innovations. The section below will illustrate the details for you.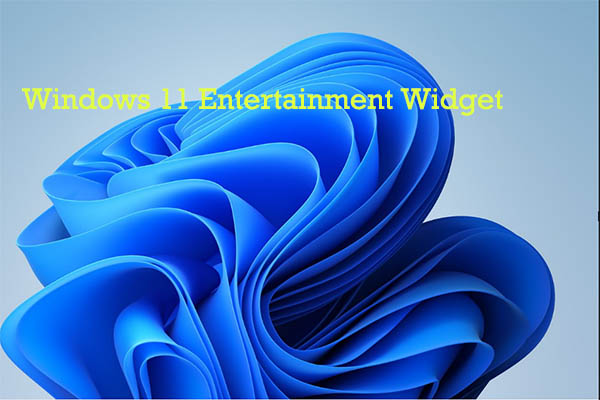 What is Windows 11 entertainment widget? How to make use of it? Well, you can check for answers to the questions in this post.
Windows Server 2022 New Features
As a new server edition, Windows Server 2022 brings some new features. To sum up, it mainly offers advanced multi-layer security, hybrid capabilities with Azure, and a flexible application platform.
To be specific, Windows Server 2022 embeds secured-core capabilities to protect hardware, firmware, and Windows Server OS capabilities against advanced security threats. Secured-core servers, based on technologies like Windows Defender System Guard and Virtualization-based Security, can drop risks from firmware vulnerabilities and advanced malware.
The new server system offers secure connectivity options as well. To be specific, it has the built-in support for HTTPS and TLS1.3. Importantly, you don't have to enable these options by yourself.
Your privacy will be protected further by enabling DNS-over-HTTPS and SMB AES-256 encryption. As for Azure, Windows Server 2022 has full support for Azure hybrid capabilities including but not limited to Azure Arc and Azure Automanage.
In addition to the above features, Windows Server 2022 also bring you other key features including nested virtualization for AMD processors, Microsoft Edge browser, Storage Migration Service, and so forth. Read here, you may have an overview of Windows Server 2022 new features.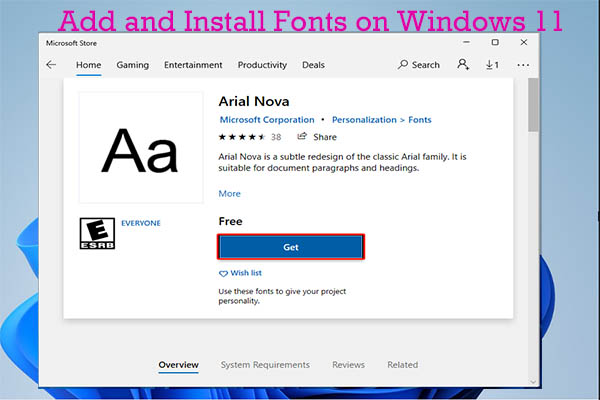 What is the font? How to install and add fonts in Windows 11? Well, this post would explain these questions and explore the answers.
Standard vs Datacenter vs Datacenter Azure
While the core elements of the three editions keep the same, some sections of them are different. It is because that Microsoft optimizes some sections for boosting performance and exclusive features.
For example, Windows Server 2022 Datacenter Azure edition is designed and optimized to obtain the optimal cloud computing experience.
Windows Server 2022 Standard, Datacenter, and Datacenter Azure launched already. You can click here to download and install it one your device.
Standard
Among the three editions, the Windows Server 2022 Standard edition is the primary one. It has all general features, but it misses features like Hotpatching and Software-defined Networking, and Storage Spaces Direct.
Tip: Hotpatching allows admins apply patches without rebooting.
The Standard edition provides an option for two virtual machines, plus Hyper-V host per license and 2 Virtual OSE/Hyper-V isolated Containers. You need to note that the Host Guardian Hyper-V Support is not available for this version.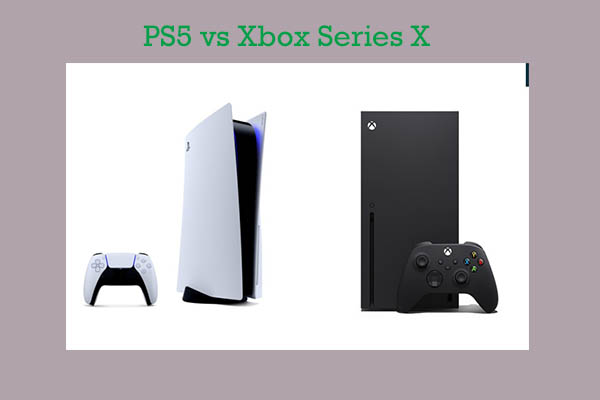 Xbox Series X vs PS5: which one to buy? If you are confused by this question, this post is worth reading. It explains the differences between the two consoles.
Datacenter
Like the Standard edition, the Windows Server 2022 Datacenter edition includes Software-defined Networking feature. Differently, it doesn't have the Hotpatching feature.
The Datacenter edition includes features like unlimited Storage Replica, Storage Spaces Direct, unlimited virtual machines, Hyper-V host per license, and unlimited virtual OSE/Hyper-V isolated containers.
The unavailable feature – Host Guardian Hyper-V Support is available in the Datacenter edition. Moreover, it also has the support for Shielded Virtual Machines.
Datacenter: Azure
The Azure is released as a platform for hosting Windows Server 2022. It is the most premium edition. The first time that a Windows Server Azure edition connects to the 2022 release, which provides features (Hotpatching, SMB over QUIC) only available for Azure public and Azure Stack.
As implied by its name, the Azure edition is supported on Azure, Azure lassS or Azure Stack HCI-21H2.
Microsoft released Windows Server 2022 already. And there are three editions. Pick one according to your situation.